Another rumor says Galaxy S7/S7 edge will come with Always On feature
There have already been rumors about Samsung's upcoming Galaxy S7/S7 edge flagships sporting an Always On display, and there has been some credible information as well.
Now, adding weight to these previous reports, Russian tech blogger Eldar Murtazin - who has decent track record when it comes to smartphone leaks - has also confirmed the same.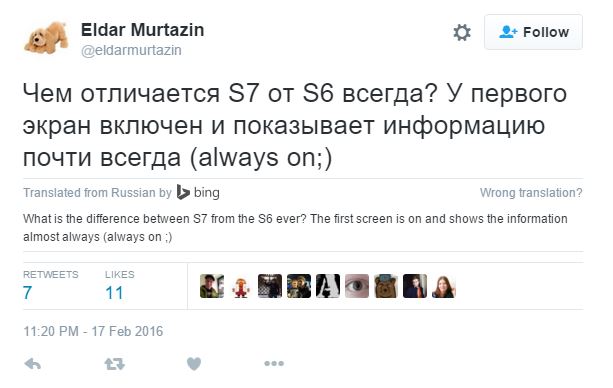 So now, we can say that it is all but officially confirmed that the Galaxy S6 successor will come with this feature. In case you missed, LG has already confirmed that its upcoming G5 flagship will come with Always On display.
Both devices are set to be unveiled this Sunday - February 21.
D
Obviously the YoY sales gone way up... smartwatch sales last year was basically non-existent. Big rise in new market is very obvious, kind of like the "oh look at the WP sales rate!". 0 to 30 million in two year, then next year it's going to be 30 to...
D
Really? Take a peak at this: http://www.phonearena.com/news/Smartwatch-shipme­nts-outnumber-Swiss-watch-shipments-in-Q4-2015-f­or-the-first-time-ever_id78485 Then snap back to reality and realize that the smartwatch market is going nowhere but up up up...
D
I agree they aren't too common as yet, and I do hope some indian or chinese company comes out with something super affordable for the masses to experience it. However it is a rapidly growing market. WRT the battery life, it's inevitable, unless they ...