Gap between Huawei and Samsung narrows for top phone maker in the world
Huawei has come a long way in the past five years. In 2015, it managed to ship over 104 million smartphones with a 5.5% market share and held the number 3 position worldwide. Then, in 2016, Huawei announced an ambitious goal to become the number 1 smartphone maker in market share by 2021. The latest report from Strategy Analytics shows that Huawei might hit that mark.
The latest report from the Korea Herald estimates that Huawei will finish second this year with 251 million smartphones for an estimated market share of 17.7% share by the end of this year. That's just 3.6 percentage points in market share behind Samsung's estimated 21.3% share with an estimated 323 million units. This according to a market researcher from Strategic Analytics.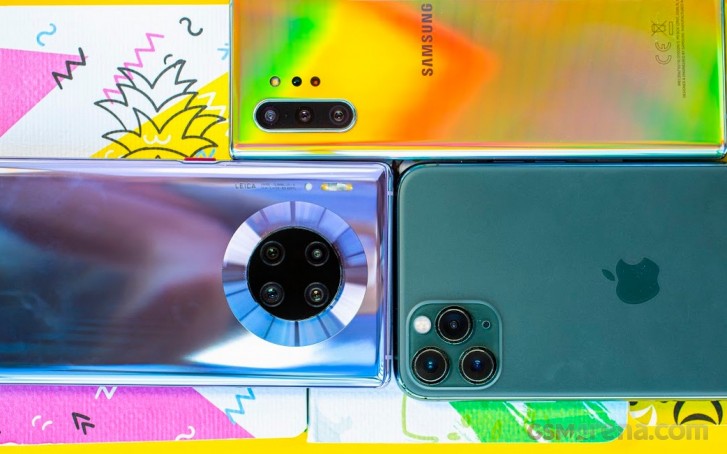 By comparison, Huawei finished 2018 with 14.4% market while Samsung ended with 20.3 percent, 5.6 percentage points ahead of Huawei. Although Samsung continues to sell more devices per year, Huawei is inching closer to surpass Samsung.
Huawei hit a snafu this year with the US Government ban of Huawei it didn't discourage Huawei from still growing this year with very strong sales in China with the launch of the latest Huawei flagship, the Mate 30 Pro. The US ban remains in effect and Huawei still cannot ship the Mate 30 Pro will Google Services, which severely hindered its sales in Western Markets, particularly in Europe.
Apple remains in spot number 3, expected to deliver 193 million units by the end of the year with a 13.6% market share. Meanwhile, Apple dominates in the wearables category as reported earlier this week.
Or-bear with me-it's the patriotism of the people. They've been taught all their lives that supporting the government is supporting the honor and dignity of country. So as such, people have been buying more expensive Huawei phones to support their be...
D
I don't know Chinese market but see how with higher prices it took much more of Chinese market. They are already most expensive compared to other brands in local market. Maybe they have some privilege in china or very special subsidies what others...
ADVERTISEMENTS