Garmin has announced the new VIRB 360, a rugged sports camera that can record 360 degree videos in 4K.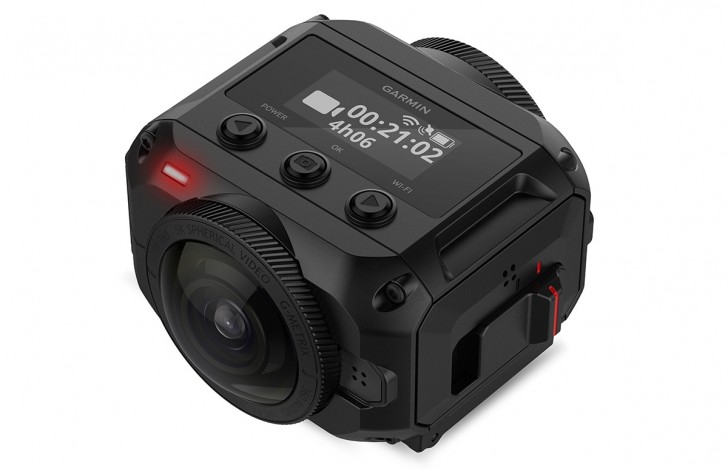 The VIRB 360 has dual lenses that record and automatically stitch the data to create a 360 degree video and can also take 15 megapixel still photos. The camera includes image stabilization to create a smooth 360 degree video. The VIRB 360 also has GPS built-in and Wi-Fi to transmit and live stream videos from the camera to your smartphone and over to the internet. There is also Bluetooth and NFC for quick and easy pairing. The battery is about an hour while shooting in 4K. All of this is enclosed in a ruggedized body.
The Garmin VIRB 360 is priced at $799.99 and will be available in June.
G
1hr battery life ? that's insane no one on this planet gonna buy that gadget ..
?
Just buy extra batteries
D
1 hour battery life is too short for a rugged, outdooor camera that cost $800. are you kidding me? who the hell is gonna buy that when the yi 4k+ which i'm using right now shoots 4k at 60fps for less than half the price.