Garmin has unveiled a new version of the vivoactive 3 Music – an LTE-connected smartwatch that works on the Verizon network. This is the company's first LTE-enabled watch. Anyway, you don't need a phone on Verizon's network or indeed any phone to use this watch.
It can send and receive text messages, but not make calls. The main use of the 4G connection is LiveTrack – sharing your location with friends in real time. There's also an emergency mode that will alert pre-selected contacts when you hold down the button (the watch can also automatically detect an incident while you're walking or biking).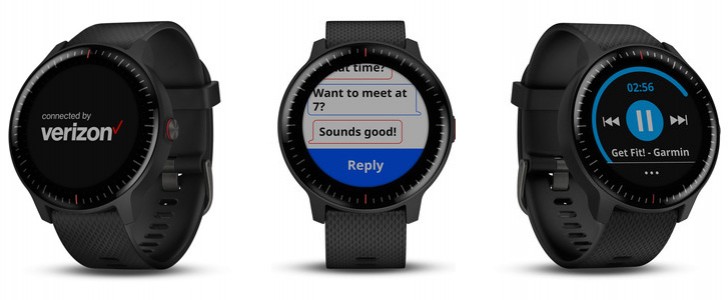 The battery on the vivoactive 3 Music can last up to 4 hours with GPS and LiveTrack enabled and music playing (and about 5 days in smartwatch mode). The watch has enough storage for 500 songs offline, but the addition of LTE means you can download songs on the go as well. Spotify support is coming soon.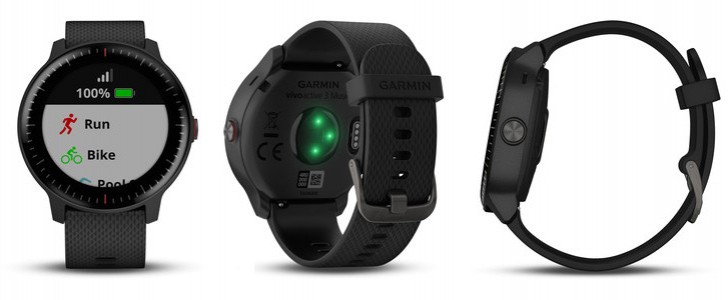 The watch also supports Garmin Pay, so you can leave your wallet at home as well. It can call you an Uber and show you the weather forecast too.
The watch has a 43.1mm case (polymer), it is 13.6mm thick and weighs 39g. It's swimproof, rated at 5ATM and comes with a silicone strap, but you can replace it with any standard 20mm strap. There's a built in heart rate monitor that can estimate VO2 max and track heart rate variability. There's a sleep tracker too.
The vivoactive runs custom software and features a 1.2" screen (240 x 240px) with Gorilla Glass 3. This is a transflective screen, which offers great visibility in daylight.
The vivoactive 3 Music with LTE will be available in a month or two, the pricing has not been announced (the regular Music is $300).