Apple dethroned Samsung to become the world's top smartphone vendor in the fourth quarter of 2014, according to a latest report from market research firm Gartner.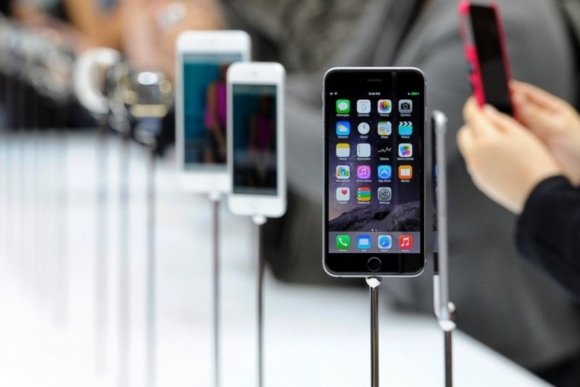 As per the report, the Cupertino-based company sold a total of 74.83 million smartphones in Q4, compared to the 73.03 million units sold by the South Korean company in the same quarter.
"Apple's strong ecosystem and its new iPhone 6 and iPhone 6 Plus drove strong replacements within the iOS base," the report said, adding that the new iPhones also offered users looking for larger screen phones a strong alternative to Android.
"Samsung's performance in the smartphone market deteriorated further in the fourth quarter of 2014, when it lost nearly 10 percentage points in market share," said Anshul Gupta, principal research analyst at the research firm. "Samsung continues to struggle to control its falling smartphone share, which was at its highest in the third quarter of 2013. This downward trend shows that Samsung's share of profitable premium smartphone users has come under significant pressure."
The third, fourth, and fifth spots were grabbed by Lenovo, Huawei, and Xiaomi, respectively. The report also noted that smartphone sales last year totalled 1.2 billion units, up 28.4% from 2013, and represented two-thirds of global mobile phone sales.
Source
k
whether 64bit matters or not is irrelevant. I was just saying that it clearly isnt old tech if they are at the front of the queue with 64bit chips. I know nothing about technologoy? right ok, well you have just told me that its all about the CPU...
?
with the s6 out.. Samsung is now helping to boost Apple sales..xD
L
64bit processor phone with less then 4gb of Ram is marketing gimmick, even if it is in Android. What matters is CPU architecture, which is the key factor for performance - you simply have no idea about technology and what is real stuff and what ...