Google has updated the Gboard beta app to 6.1 with some new features.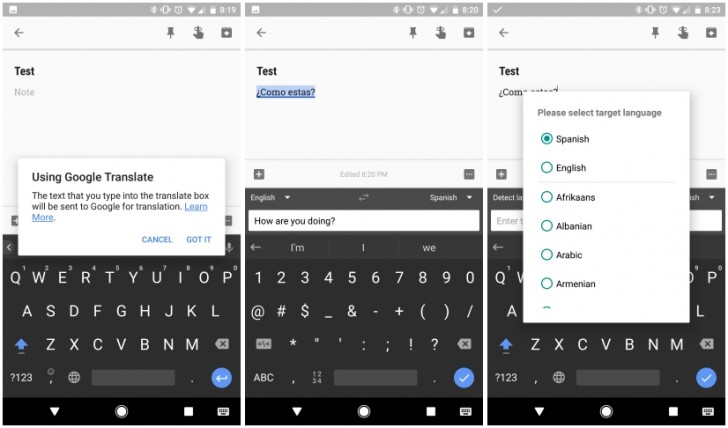 One of the features is built-in translations. You can start typing in your language and the keyboard will automatically translate and enter the translated text in the text field as you type.
Apart from that there is also a new theme selector. The themes are laid out in rows separated by categories such as Custom, recently used, colors, and landscapes. In landscapes you get a bunch of stock images that can be used as background images for your keyboard.
Other additions include the ability to predict emoji and support for Bashkir language.
?
it's a welcome development but Google needs to improve the prediction and let it meet up with Samsung's and add the button to predict more than 3 words.
D
the translate in keyboard is something I could do with, shame the beta testing is full, might as well just put everyone on the beta and allow easy downgrade if problems occur tbh
f
Geez! This is meant to be a keyboard so let it be a keyboard! I expect that at this rate of scope creep, the application will get so bloated and clunky that soon, it won't be usable on any but high end devices.
ADVERTISEMENTS