Microsoft and Nokia has just launched the GDR3+Lumia Black firmware update for the Lumia 1020 cameraphone on the AT&T network. The whole process requires downloading five Microsoft and one Nokia update and will take a while before the installation is over.
The Windows Phone GDR3 firmware build is 3051.40000.1346.0001, while the OS version goes at 8.0.10517.150. The update is available on all flavors of the Nokia Lumia 1020.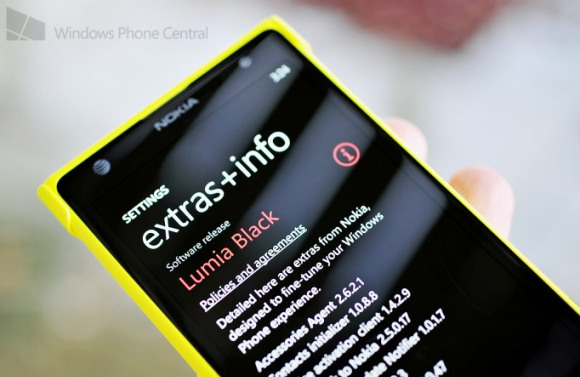 Windows Phone 8 GDR3 update brings option to turn the automatic rotation on/off, option to close apps from the app switching interface, Driving Mode, tethering over Bluetooth, better storage management, custom ringtone support for messages, and new accessibility options.
The Lumia Black update adds two new color options for the Glance Screen (green and blue), Glance Screen notifications, Bluetooth 4.0 LE support, RAW camera support (DNG format), and new camera processing algorithm (same as 808 PureView) for better white balance and noise reduction.
We bet the international Lumia 1020 GDR3+Black update is just around the corner and will probably launch next month.
r
yes you are able to get black update for lumia 620..ive done it ..its cool
m
in this update lumia620 play local fm radio station?????????????
D
I hav updated the GDR 3 update with preview for developer app wil ma 620 able to get the ota update....