In the ongoing patent battle between Motorola and Apple, the latest round went in favor of Motorola, as the German court granted a formal injunction against Apple that could result in Motorola asking to ban Apple products that violate their patents from selling in Europe.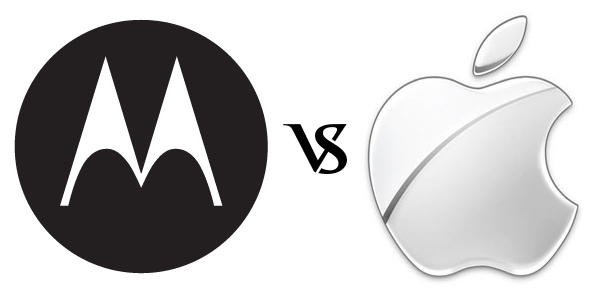 Looking at Motorola's statement, though, it seems that the company will probably not be doing anything as such. They instead seem more interested in licensing Apple their technology (after collecting the damages for using it without permission since April 2003, of course) and moving on with life. Here's the official statement from Motorola.
As media and mobility continue to converge, Motorola Mobility's patented technologies are increasingly important for innovation within the wireless and communications industries, for which Motorola Mobility has developed an industry leading intellectual property portfolio. We will continue to assert ourselves in the protection of these assets, while also ensuring that our technologies are widely available to end-users. We hope that we are able to resolve this matter, so we can focus on creating great innovations that benefit the industry.
Apple statement, on the other hand, seems to suggest that their products and business in Germany are in no real danger, at least at the moment. Here's their official statement.
This is a procedural issue that has nothing to do with the merits of the case. This does not affect our ability to sell products or do business in Germany at this time.
The Verge's Nilay Patel's explanation to this is that it's because Motorola sued both the German Apple division and Apple Inc. and while the former is still fighting the case the latter decided to not bother with it, resulting in the injunction. But since Apple Inc. doesn't itself sell anything in Germany, Motorola's victory doesn't mean much.
FOSS Patent's Florian Mueller seems to strongly disagree with Patel's argument though and points out that if Apple Inc. were to be banned from selling in Germany they won't be in a position to provide Apple Germany with products, resulting in no sale.
At the end of the day, the ball is in Motorola's court now. Apple will obviously continue to fight them and we will find out the final result of this battle soon enough.
R
Good Luck Government, get a Real Job hoMey!!!
A
Cant understand why people are so brand motivated, I have worked in a mobile shop now for 6 years, I had nokias when they were at the top of there game and samsungs, Ive had iphones and LG's. The comments posted were biased, iPods don't have anything...
D
The "sue-happy-company" finally got sued and lost. Eat that.
ADVERTISEMENTS