BlackBerry is about to get some business and it has the NSA to thank for that, well sort of. Germany is quite unhappy with recent NSA revelations and decided not to renew its Verizon contract. Now the German Federal Ministry of the Interior is looking into buying 20,000 BlackBerrys for security reasons.
The Ministry already has 3,000 BlackBerry OS 10 phones enhanced by a German security firm Secusmart. Apparently, BlackBerrys are the only smartphones that comply with standards needed by the anti-eavesdropping technology by Secusmart. That's no wonder as BlackBerry has just announced plans to acquire Secusmart.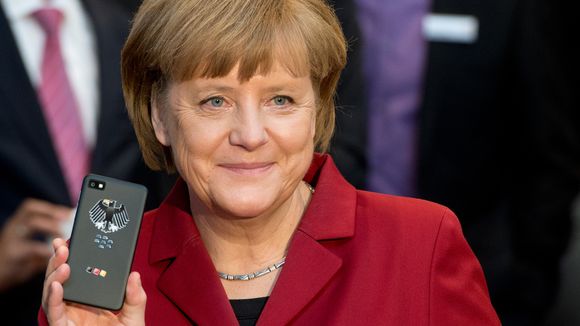 German Chancellor Angela Merkel showing off her BlackBerry (photo source)
Part of that package is a Secusmart microSD card that keeps confidential info safe and runs at €2,000 a pop. And that's for a measly 4GB of storage (wink!).
Keep in mind that this isn't a regular card though, it also has a dedicated crypto-controller and a PKI authentication co-processor. Aside from keeping your data safe, the microSD card also implements 128-bit AES encryption to secure voice calls and SMS.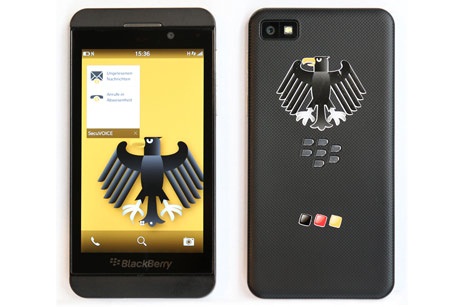 Secusmart has rolled out their SecuSUITE software on BlackBerry Z30 and BlackBerry Q10. US president Barack Obama also uses a BlackBerry.
D
I though Samsung Knox was just as secure.
g
I know its about encryption,but what if a malware was designed to control the phone,then ot could copy the stuff before being saved to encrypted sd or something,getting bacdoors to phones seems easy these days.
D
Yes the nsa is so good,, it can't solve all the crimes tho can it..Madeline Mccan ,a sever assault at 2.30am in the morning at a pub in Sheffield,,can't find the kids on the Yorkshire moors..As i have said before folk are paranoid about nsa,,well i a...