The latest build of Apples popular mobile operating system, iOS 7, is now available for download through Apple's developer portal. Naturally, you need a developer's account to get access to it.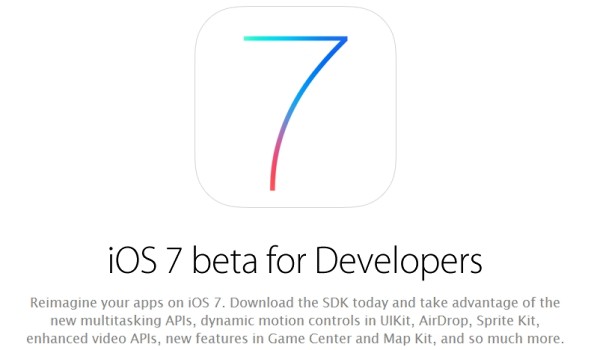 In case you missed it, Apple announced iOS 7 yesterday at WWDC 2013. The new build includes a complete UI overhaul, a new control center, updated multitasking and Siri personal assistant capabilities, and more.
Announced also is the latest build of Apple's Macintosh operating system, v10.9 - codenamed Mavericks, which you can also find in beta form at the developer portal.
The beta builds of iOS 7 and OS X 10.9 Mavericks should hopefully keep you busy until fall, when both are expected to get full releases.
N
just love ios7..... best os till now. Apple haters please stay away... Android SUCKS!!!!!!!!!!!!!! HANGGGGGGGGGGGGGGGGGGGGG
B
Most of the OS features r coppied from android, Samsung should sue Apple for all of this. :D
ADVERTISEMENTS