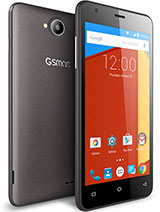 b
bought for bike touring.....for that price...why not....got gps and bigger screen....
Ofcourse: camera is very bad



D
As someone else mentioned, the sound quality of this phone is very bad, display isn't smooth but harder at some places which makes accidental clicking often encountered problem. Camera is terrible... though it's understandable for the price. I also second malvare apps installed. The battery doctor or w/e it was called installed other apps on my phone without my consent. I can't really recommend the phone, even with it's price.
J
The sound quality of this phone is bad, very bad, the sound in call drops like 50 %, in bluetooth and in hands free the poor quality still the same, in my car i cant ear nothing clear in my car , now not only the sound is bad, the the GPS is not good to, sometimes works great, sometimes dont, the others funtions i give 3.5 or 4 stars, but in my opinion dont buy this phone, ZTE Blade is better in all, and the price is around 100 € ..
t
Bluetooth 2.1, this is a joke. It doesen't work with mi band. After 3 weeks from buying, display isn't working, i sended back in guarantee.
P
I just bought one, the hardware is amazing for the price great phone, but I hate it, because it comes with stupid software(almost malware-it automatically does things without your consent-CMSecurity batery doctor etc. etc.), I wish it comes with basic android as usual and let me choose what install, now it feels that I was misled by GIGABYTE, I just payed 89€ for it but I would prefer pay more and have it basic and choose what install. I just hope that GIGABYTE releases a ROM with basic android like I find in similar model made by BQ witch more expensive but without stupid advertising and stupid apps.
M
I don't believe. Front camera is better than rear (main) camera ...
Big difference between camera and other telephone components.
Camera is very bad, other specs are very good.
d
Alex, 27 Nov 2015-Afwul camera -2000 mAhCamera is great and battery have long life
A
Screen is great, works quite ok and fast, battery life is fine as well, camera a bit bad.
Total of 15 user reviews and opinions for Gigabyte GSmart Classic.