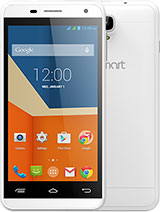 ?
What the f*** is this phone Huawei y5 lite realesed in 2018 just for $77 has one gb of ram this phone costs more and has 512 mb of ram
D
I bought this phone to mother in law, haaaaa...
D
Hi,
I have problem with mic sensitivity and I want to improve default value for mic. Hiden menu code *#*#2584560#*#* does not open menu.
N
extremely bad and buggy phone. despite its quad core 512 ram is very low for KitKat even. wi fi disaster catches signal from 2-3 meters only. earphone sound bad. battery life even worse. rom is full of bloatware. this phone can manage facebook app and messanger in same time with some lags, nothing more or it crashes. even launcher make bugs everyday. do not bye.
s
said saad have the best phone ever made
Total of 5 user reviews and opinions for Gigabyte GSmart Essence.