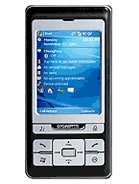 ?
Well G-smart i128 and G-smart i are very similar except RAM. So how can so sure that if you are buying i128 and don't get mess up with just "i". Anyone know the difference?
o
Wow! its has really been d kind of phone have been waiting for. Is Gigabyte phone new in the world of phone, where has it been all this while, pls other mobile phone wake up..
m
i reaally appreciated it,but the only probs ihave about this device,is that just don't have 3g.if it had it was going to b a fascinating mobile handset.

overall
thanx to gigabyte phones.
S
What a blast! g-smart i is one mean mobile machine. I'm gonna get smart and get me one. End of discussion.
h
good phone!! after jasjar, this gave a complete satisfaction of being a good windows phone. TV tuner works well..overall good one!
J
Can somebody tell me the difference between G smart 120, G smart 128 and G smarti? To me there is no difference between them.
?
Hey other cell company wake up !! this one is real feature packed. Just where can we buy them?
S
Hmmmm.... Seems like largest PC Motherboard companies are also invading mobile market... last time it's ASUS and now it's Gigabyte, will there be ECS,Epox and red fox? but personally iprefer to ASUS motherboards nd even in mobiles...
Total of 89 user reviews and opinions for Gigabyte GSmart i.