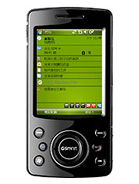 J
julo, 01 May 2008hi.. who want a cellphone? just give me your # and i will give you 1..I need one gigabyte g-smart my #08086849272 snd text msg
J
Anonymous, 27 Mar 2008after i bought the gigabyte gsmart i decided to never buy a gigabyte product again because the... morey do u thnk so?
a
Gigabyte works really poor on PDA devices
there are 6 diffrent Gsmart Model that actually all of them is One.
Gsmart I300,I350,MW700,MS800,MS820,MW998...Compare All of this model!
besides Gigabyte Support For Gsmart is awful.


P
julo, 01 May 2008hi.. who want a cellphone? just give me your # and i will give you 1..y u don't like it ???
I take it :D
Total of 8 user reviews and opinions for Gigabyte GSmart MW998.