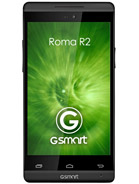 s
saurabh, 12 Nov 2013one can at least get a customer support if they buy it from xolo...it is being sold as xolo a5... morecorrection that has a 512mb ram ...this has a 1 Gb ram...other than that no diff
s
one can at least get a customer support if they buy it from xolo...it is being sold as xolo a500s....for 5600Rs....
S
At his price is a good phone,i didn't have any problems until now. Battery life is approximately two days in normal use ,some calls,messages and wifi.
Only problem is that i can't disable the vibration feedback from the three buttons. i disable all the vibration options but is still working, (sorry for my bad english:)
Total of 43 user reviews and opinions for Gigabyte GSmart Roma R2.