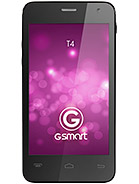 Z
I'm using this phone from 7 days my phone worked very slowly plz what I'm doing that my phone become good....

B
great camera,not bad design,good for gaming (no lag) comparing to more expensive phones,fine sound quality,the only thing i dont like is battery (poor) while active using..9/10 rating from me
p
Fails to update software/ press continue & a list comes up to down load from sd card or music or photos plus many more /tried from sd card & others /starts to download left to download/ 2hours later still loading have to remove battery ln phone to stop ; from list which download updates software






D
I'm using it for over a month. Everything is working fine. I haven't had any problems with it. For that price, better phone can not find now.
l
My batery is sh*t it is very hot sometimes and phone too.
And it works bed,when I bouht it 2 days after my screen was 2 times vork bed you know what I mean my screen that it not work to my touch and phone some times ir very hot.
What I need to do?
D
A nice little budget phone the mother in law saw it on a shopping channel and bought it after my wife's iPhone broke completely.

For some reason it keeps hanging up when we are on a call. Reception is good, sound is clear when talking to my wife and boom it just hangs up. No idea why. Very annoying.
V
This phone is awesome at 8000/- ind rupees., the only thing that is poor is its battery performance , otherwise everything is awesome
D
I have this phone for a month and it is very nice for that price:
Camera takes great photos and hd video.
It is fast, but 512mb of RAM means that multitasking is not advisable.
It has a solid, slim design.
For a hundred euro there is no beter smartphone.

D
I bought this phone and I was impressed of how it works and how it handles with the apps... I think that it's the best phone for the prize (about 80 Euros), and everything was good until I tried to make my first phone call... than, I felt like I've put my head on a hotplate stove - the phone was extremely hot on the place where the speaker is so it wasn't possible to keep it on my head for more than 2 seconds... (what's the worst, it was only a few minutes I've bought the phone) Have anyone else had same experience with the heat?
p
I have the phone for 25 days now. What can I say!!?? You get - what you pay for. At first it was very nice and cheap phone. After installing some additional apps it started to slow down. But that was expected. Now there is strange bug- after I pick uk a call the person on the other phone does not hear My first "hello".It takes 2 seconds after you push the "button" to activate the function. GPS At 80% is extremely slow you can drive over 25 Km before you get a signal. The phone is very easy to activated in your pocket-(Realy smart phone does everything by it self:))Second - there is no accessories for the phone.I've ordered a flip case for other model and I"m still waiting for it. But the biggest disappointment was that yesterday the glas(touchscreen) of the phone broke down mysteriously just sitting in the front pocket of a very loose shorts( I was totally surprised of how fragile that phone is. And you know how much it cost to fix , a 100 dollars phone - 106 dollars???????????????? Total no sense. So my advise is go with other brand for now until they have build a serious service network and clear some of the nasty defects.
P.S. I really liked the phone.
Total of 13 user reviews and opinions for Gigabyte GSmart T4.