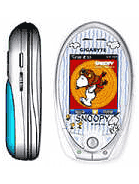 c
this are one of the most stranger dispositives, also one of the most empatys.
i want to know when they`re come to argentina!
god bles hi tech!
C
I bought this phone cos I am ahuge snoopy fan and collector , but i fell over my grandaughters safety gate and broke the screen and my insurance said I am not covered ..I am soooo sad :( I loved this fone
?
Ohhh the mini pretty cutty Snoppy phone. So pretty! So pretty! Is there a Tamagotchi Snoppy inside??
v
i just received my phone and formatted it for me. i am 42 years old and am still a huge snoopy fan so had to buy the phone. i love it so much that i had to buy an extra one to save with all my other snoopy collection. just hope i can buy extra accessories now. just love the phone. has more features than american phones and graphics and colors changes and wallpaper changes are awesome. can't say enough
?
as i know that GYGABYTE is a computers hardware company like motherboards
Total of 48 user reviews and opinions for Gigabyte Snoopy.