The razor thin, high-end R5 handset is the crown jewel in Oppo's smartphone family. Seeing how the device is a definite eye catcher it is only logical that the manufacturer is aiming for an international release. This is set to happen on February 14, which will give R5 an opportunity to test its strength in the Valentines' day shopping spree and perhaps earn its self-proclaimed title - "the iPhone 6 killer".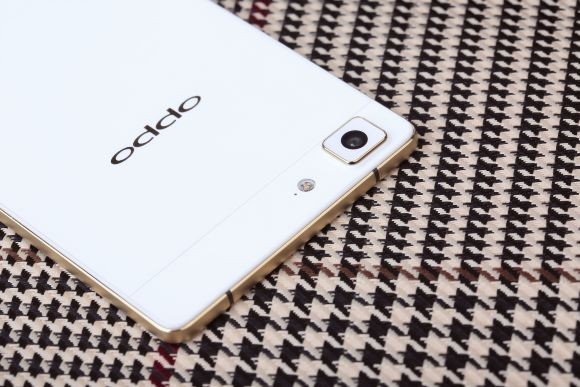 New information has surfaced that Oppo is planning to spice things up a little bit for the international premiere by offering a special gilded version of the phone. Changes are limited to a new gold finish on the 3.85mm rim of the device. With this new look Oppo is hoping to gear holiday shoppers towards the elegant R5 and hopefully away from Apple's offers.

Besides the little touch of gold the rest of the phone is the same. It still features the Snapdragon 615 chipset (four 1.5GHz Cortex-A53 cores and another four at 1GHz) with a new generation Adreno 405 graphics accelerator.
The Oppo R5 packs a 5.2" Super AMOLED screen of 1080p resolution and a 13MP rear camera with fast focus, Ultra HD 50MP option, refocus mode, and improved low-light performance with slow-shutter. You get a 5MP selfie cam as well and LTE is enabled too. Battery life could be a little better, but frankly in that form factor even fitting a battery is an accomplishment by itself.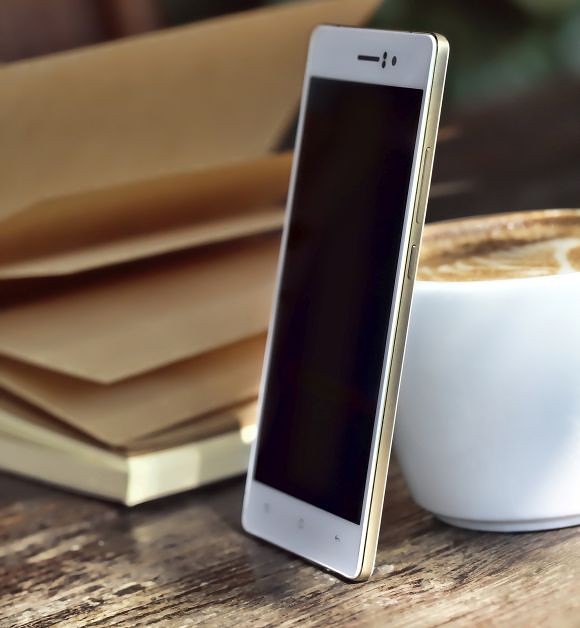 International pricing for the gilded version is yet to be announced, but the standard model currently retails for about €399 and judging from pricing in China, the new paint job should cost around €30 more.
?
there's no manual? only important information guide, uick guide,VOOC mini rapid charger introduction manuals.
D
Check out the bend and crush tests. Virtually indestructible. That's their whole claim to fame