When it got announced back in March, the future availability of Android 2.3 Gingerbread for Sony Ericsson XPERIA X10 caused quite a stir among the brand's fans. Now, we have a video preview of the OS update for you, and a launch date (sort of).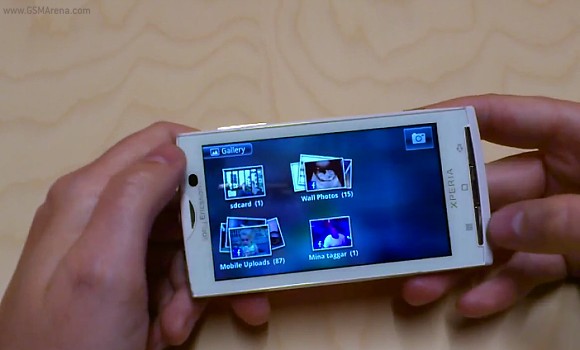 There have been some changes in the features which were originally promised back in March. Among them is the camera UI of the device in the update - it will remain the same as in the older OS versions, and not revert to a stock Android UI. This change was made mostly due to requests from users of the XPERIA X10.
The Facebook inside Xperia functionality from the 2011 lineup of Sony Ericsson droids will be a part of the update. Same goes for the desktop layout and the gesture controls. The music player will get an equalizer too. You will also be able to use the phone as a modem or Wi-Fi hotspot.
As far as apps are concerned, the update will bring support for the most current applications from the Android Market including Adobe Flash player. We have a video of XPERIA X10 with Gingerbread on board in action. Check it out below:
Early August is the expected launch time of the Android update. It is important to note that users of the Sony Ericsson XPERIA X10 with Android versions which have been modified by their mobile operators might not be able to upgrade. Hit the source link below to get the full scoop on the upcoming update and tell us what do you think in the comments section below.
n
Hang,no flash, not fast etc many problems.....
v
Hello sir, how to update xperia x10i to 2.3 gingerbread and tethering is possible. please help me.
w
i don't like the slow update like this
ADVERTISEMENTS