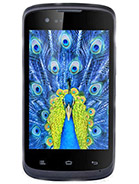 m
My mobile Gionee ctrl v1 bettry after using two years not supported charge pleases suggest what can i do ?

d
pardeep, 02 Sep 2015Software update I may to want online ubgread

V
how can update this ? Can you tell or not ? Already some guys have be asked to you. Close this if you can't reply.

p
how to update the software........ plz help me short out the problems.....

K
Nice performance...but how to update it's software?
D
Nice mobile,good features.video quality good.
Low cost,more features
But need some software update,

can u please tell me, How to do that.

Please reply: venkatdanda01@gmail.com
?
user, 24 Jun 2014CAN WE UPDATE its software .. pls tell meyes dude
S
Friends this is best mobile in low budget with high quality features. Don't be think for purchase it. I'm using from one year almost. Very awesome mobile with good support features
u
CAN WE UPDATE its software .. pls tell me
k
it is nice phone it has lots of feacture
R
Best display in android mobiles,Good keypad sensibility ,Browsing speed better than samsung mobiles..love it !!
Total of 13 user reviews and opinions for Gionee Ctrl V1.
ADVERTISEMENTS