Competing for the title of "World's thinnest smartphone" seems to be an ongoing venture for many Chinese manufacturers. And while major mobile players mostly steer clear from this particular contest Asian manufacturers have been battling long and hard to top each-other's razor-thin creations.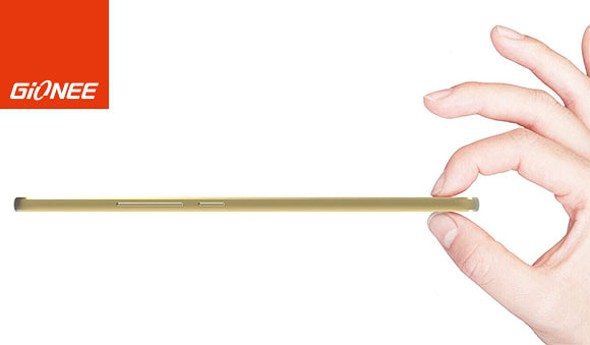 Gionee started it all with the Elife S5.1, measuring only 5.15 mm and now intends to get back in the game. That particular handset was quickly surpassed by the Oppo R5 with a 4.85 mm body, followed by the 4.8 mm Vivo X5 Max and most recently the Ivvi K1 Mini, measuring only 4.7 mm. Gionee's next big flagship device made it through the cracks today ant it seems that the new device, dubbed Elife S7 is once again reaching for the gold in the slim profile race.
A few leaked pictures from China seem to show a Gionee Elife S7 unit and it looks incredibly thin. Reports say it measures in at 4.6 mm. This is kind of an odd deviation from the company's current rather clever scheme of naming their devices after their z-measure, namely the Elife S5.5, which spouts a 5.5mm and the aforementioned Elife S5.1 as well. Logic would dictate that a S7 model number would indicate a pretty fat handset or at least one with a 7-inch display, but neither seems to be true about the smartphone judging by the images.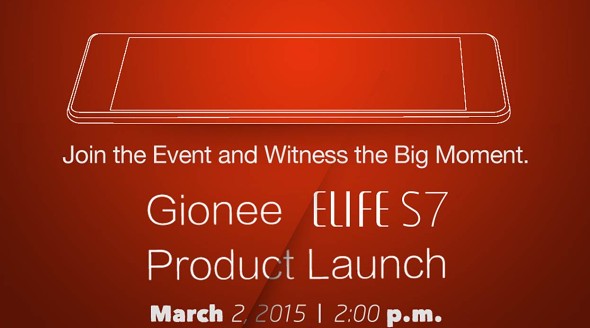 Gionee has already sent out invitations for its MWC 2015 event and the Elife S7 will indeed be unveiled at the Barcelona venue on March 2. Whether or not it will break the current size record is still unclear so the above leak and device should be taken with a grain of salt.
D
most of the time some chiness phone are doing compitition for making slimest phone in the world but those phone company are making the slimmest phone are uncommon company. but like apple oneplus htc lenovo are made in china and common but why they do...
D
arena ST|OP deleting my truth posts and rather MAKE SURE how this vivo x5max IS ! 4.75mm http://www.vivo.com.cn/vivo/x5max/ The new gionee will be 4.6mm ! http://www.gizmochina.com/2015/02/11/new-slimmest-smartphone-gionee-elife-s7-4-6...
ADVERTISEMENT