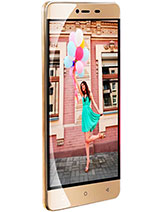 A8411
5 inches phone and they dare to name it mini ? so people have hands enough for max 5 inches phones are dwarfs ? how about the rest ? people's hands can operate phones smaller than 4.7 inches or even smaller than 4.5 or 4.3 ? what are they ? bacteria sized.
Once again our only hope companies to restast producing human sized phones is Apple. Only if Apple reproduce a phone with 4 or 4.3 inches (aka iphone 6c or 7c) others will copy Apple and "reinvent small phones".
This is the main reason forces me to buy an iphone 5s. To show Apple and others the right path.
Total of 243 user reviews and opinions for Gionee Marathon M5 mini.