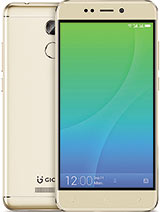 m
is it advisable to buy this product or go for redmi note 5a prim,e, pls advice me
V
It is the most worst mobile
Camera clarity is reducing day by day
Not at all good waste if money i just used it for only 4 months it is now useless even it is hanging tooo
m
i use this phone.. batery backup for video call time 4 hours only... camera reality 2mega pixel only. no hd clarity.. . i dont like this mobile..
P
Good phone with a good battery backup. Glidingly smooth, gives all the satisfaction i need in a phone. love gionee x1s.
p
Nice structure but very worst in performance .
It get hot in a minute so bad..
C
One of the best phones i have used with a moderate price, it's simply amazing!!!
S
Mobile becomes hot even you talk about 5 minutes. This is only in my phone or it is in all phone, I do not have idea.
?
i like it this,,,,,and features,,,,,,,,,and big capacity,,,,,battery,,,,,,,,
C1784124
Niccely good with excellent battery for a reasonable price.
Total of 13 user reviews and opinions for Gionee X1s.