The latest update for the Gmail app for Android brings with it two nifty new features. First off, you have support for rich text formatting, as seen in the first screenshot below.
This means you can now add italic, bold, highlighted, underlined, and colored text to your emails to make them pop just a little bit more. All of these options allow you to easily emphasize what's important in your communications.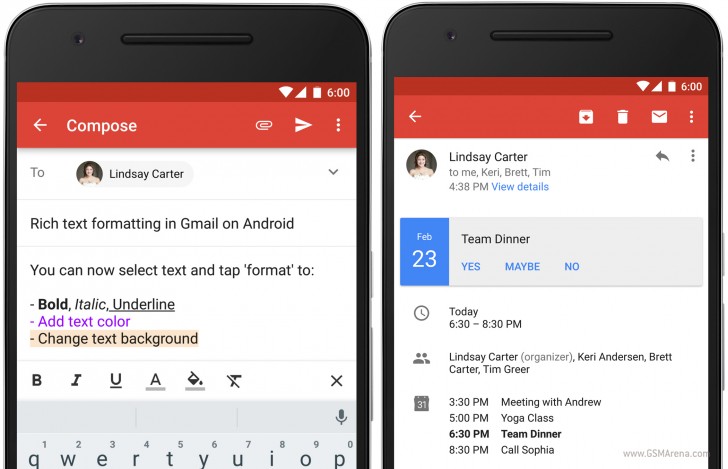 The other new thing in Gmail for Android is the ability you now have to quickly RSVP to calendar invitations. This works with Google Calendar and Microsoft Exchange. When receiving such an invite, you can see your schedule for that time frame with one tap, and then RSVP instantly.
Google has added these features because it's trying to make the email experience better on mobile devices, seeing as how more than two thirds of all Gmail users check email with their phones.
S
Sounds like HP Elite x3 will ideally be suited for your daily consumption.
?
Then I'm pretty sure your work doesn't depend on spreadsheet or technology that much.
?
I use a galaxy s5 for most of my work stuff. I even do basic spreadsheet alterations on it. My laptop gets used less and less each year.