Google recently added a new feature - dubbed Nudges - to Gmail. It reminds you to reply to emails you may have missed and follow up on emails for which you haven't received a response.
Nudges have been working on the Web client for those with the updated Gmail design. And now the feature is live on Android as well.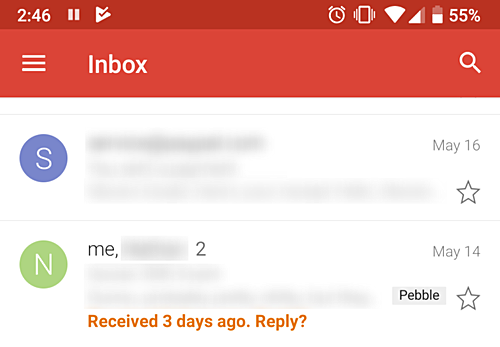 You'll see a new 'Nudges' option in the menu under your email address. Tap on the 'Reply and follow up' sub-option to select the type of nudge you want to enable.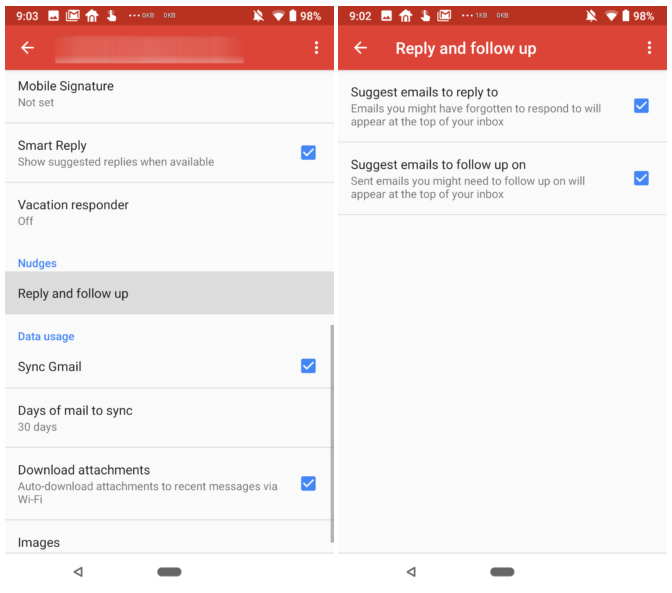 It seems to be a server side switch as the option has popped up in the existing Gmail for Android version.
n
who else read it as nudes 😂
ADVERTISEMENTS