Both the Samsung Galaxy S6 and the Galaxy S6 edge are now available to pre-order from T-Mobile USA in gold, with 64GB of built-in storage space.
T-Mobile started taking pre-orders for Samsung's latest top of the line smartphones on March 27, but up until today the magenta carrier only offered up the black and white color versions for them.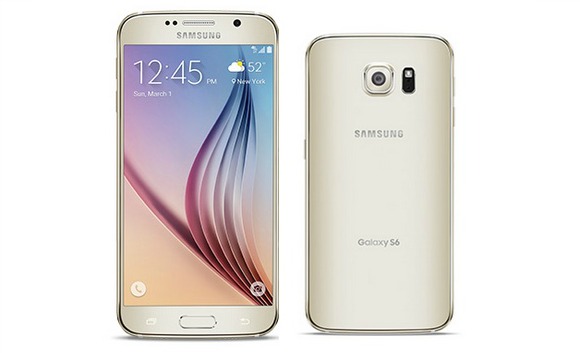 The gold-colored handsets have been marked as "coming soon" during this period, but now they're finally up for grabs as well.
If you pre-order a gold Galaxy S6 or S6 edge from Samsung today, you can expect delivery before April 10, which is the official release date for both models in the US. This is the same for all colors of the devices, with T-Mobile trying to send every pre-ordered unit out as soon as possible, maybe even before the launch day.
For now the gold S6 and S6 edge are only offered with 64GB of storage, though we assume the entry-level 32GB iterations will soon be up for pre-order too, along with those coming with 128GB.
As for pricing, for a 64GB Galaxy S6 you need to put down $99.99, then followed by 24 monthly payments of $27.50. For the S6 edge you put down $99.99, followed by 24 monthly installments of $31.66.
D
The Galaxy S6 is quite expensive, but It's for what you get. I'm not trying to argue here but the iPhone 6 is far from the Galaxy S6 when it comes to components. The iPhone 6 with it's outdated components cost 200$ to manufacture for a pricetag of 60...
?
congratulations, you've ascertained two very important lessons about modern economics: 1. Things are made cheaper than they are sold at so the markup becomes profit and B. Companies exist to make money for those involved. This is common across litera...
?
It's is expensive but an iPhone 4s 3 years ago was £500 outright for just 16gb, smaller screen etc. I may wait for prices to drop, but I don't have kids so waiting for 6 months to save £100 is like meh to me. Plus if go contrac...