HTC added a new color option to the HTC One palette – Gold. Not actual gold like the limited edition One mind you. Anyway, just two days after the announcement, the first carrier to offer the phone has already stepped up.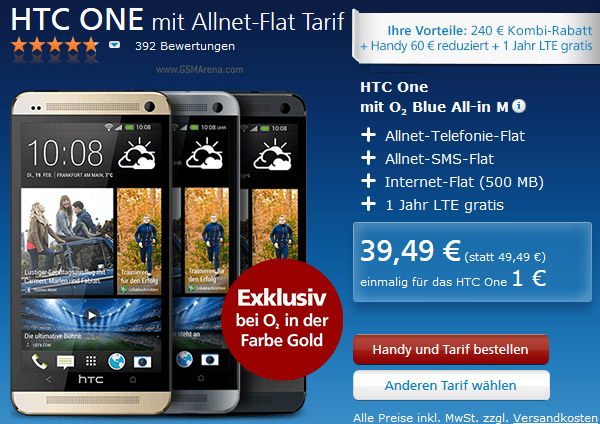 O2 Germany has exclusivity on the Gold HTC One in the country. On contract the phone costs the same as the other color versions (again, it's not real gold). It's a symbolic €1 with €40/month deal for two years.
Off contract, the phone is €540. You can find an HTC One for €460 on Amazon.de, but there's no Gold option, of course. Also that price is for the silver version, the most expensive version – Blue – is €510.
The Gold color option of the HTC One should launch in other countries soon too, but there's no official info from any other carriers just yet.
M
LOL, it was actually set by nokia. not apple.
?
thats simply because they get a lot of press because of the herd that follows them, not because of setting a trend, i for one will never be going back to paying for all my music through apple and having to use their overpriced app store, im not a sam...
?
Yep though apple has been disappointing for the couple of years, they are the trend setters actually.