Apple's iPhone 5 isn't the only one getting to dip its toes in a gold bath. Samsung's latest Android flagship has also undergone some gold-plating treatment thanks to a company called Goldgenie.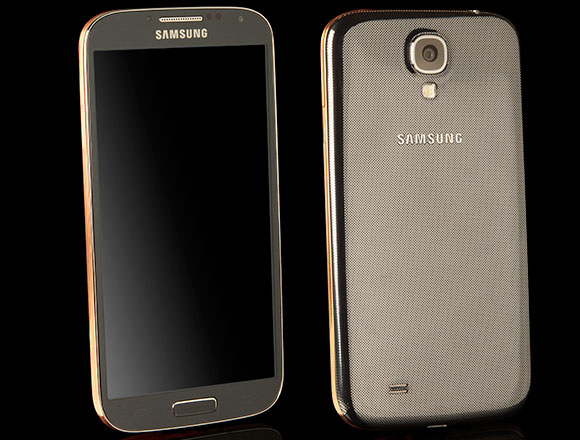 The quad-core edition of the phone retails for £1700, which isn't that much more expensive than other luxury Android smartphones around. Goldgenie has also done the Galaxy S4 in platinum and rose gold. Additionally, you can opt-in for the black or white version of the phone to serve as base.
The gold-plated Galaxy S4 is SIM-free and only the 16GB variation is offered. Check out the source link below for more information and photos.
M
So true... and what do the stupid people get, well about $50.00 worth of gold plating
?
Ok. That's most phones in general. And this is Gorilla glass 3 which has already proven to be more durable. And again....screen protector duh???
?
don't you get it? their target market is stupid people. to that end, the price point is perfect. company sees stupid people, make stupid product, add a stupid price for it, stupid people buy it, everyone wins
ADVERTISEMENTS