Motorola lets you pick a wood or leather back for the Moto X (2015)? That's cute, Goldgenie lets you pick between diamonds, sapphires, rubies, topaz and emeralds to put on your 24K Gold, Rose gold or Platinum iPhone 6. Of course, those aren't color names, those are the actual materials. You can top it off with Swarovski crystals on the Apple logo.
The diamonds – white, pink or black – are used to coat the sides of the device, leading to the name Diamond Ecstasy. Goldgenie is kind enough to offer you the option of bigger diamonds, so that you don't get laughed out of the private island club.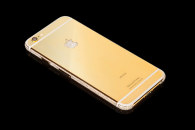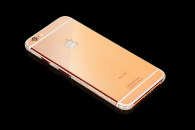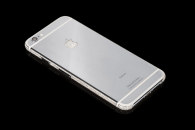 iPhone 6 Diamond Ecstasy in 24K Gold, Rose Gold or Platinum
The price is unspeakable – a run of the mill Rose Gold or Platinum iPhone 6 costs as little as £1,500 or a limited edition for £2,500. This one though costs £2.3 million ($3.5 million).
That's the base price, by the way, you can always hop on your private jet and fly out to Goldgenie HQ and take a hands-on approach with the customizations. We don't imagine there's a ceiling on the final price, just try not to disrupt the EU's economy.
?
Lol...what a funny comment but a seriously deadly reality but I don't think they will have a choice.
S
Rumour has it that you can buy Sony's mobile phone division for not much more.
?
The sooner this trend dies, the better. Also, even if it continues, there's no need for news coverage really, people waste money all the time, and put gold on everything. Seriously tho, covering tech in gold pushes stupidity to the limit.