Goldgenie is up to its usual gold-covered antics once more. The company that brought you the £2.3 million iPhone 6 is now back with a limited edition for the same Apple device. And the price in this case is much more bearable (though still out of reach for most).
Goldgenie apparently felt that the fact that according to the Chinese zodiac 2015 is the Year of the Goat deserved celebration. So it's created the iPhone 6 Elite Year of the Goat Limited Edition, which you can see in the images below (click to expand).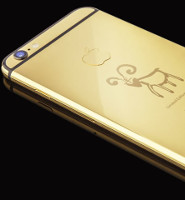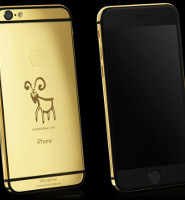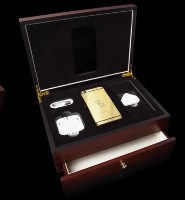 iPhone 6 Elite Year of the Goat Limited Edition
It can be yours for £2,637 if you go for the 64GB version, or £2,837 if you prefer to have 128GB of storage. You can choose between white and black for the front fascia.
So what do you get for that insane amount of money? 24k gold, of course, but also a laser engraved hand-painted Chinese symbol of the Goat from the Chinese zodiac. This can apparently bring you "a gentle peaceful energy into the year ahead", whatever that may mean.
The gold iPhone 6 will be delivered to you in the special "Luxury Cherry Oak Finish" box you can see in the rightmost image above.
This is a limited edition, so only 99 units will be made in each finish. The phones are sold SIM-free and unlocked, so you can use them anywhere you want. Oh, and you also get free worldwide shipping, for what it's worth.
As you may have expected, underneath all that gold this will still be the exact same iPhone 6 that Apple sells for much less money. If you go for the Year of the Goat Limited Edition though you're obviously not paying for innards, but for bling.
S
is this phone really made of gold? so insane
?
Not every purchase is an investment.
ADVERTISEMENTS