Choice is always good for consumers even if those consumers are looking to spend thousands of pounds on a gold-plated iPhone. We've seen Amosu's offerings now it's time to look at what Goldgenie has to offer to people with an aversion to non-noble metals.
You can get either an Apple iPhone 6 or an iPhone 6 Plus in one of three versions.
First up is the Luxury Gold Elite option, which coats the iPhone with 24K Gold, Rose Gold or Platinum. The iPhone itself can be White or Black, the front is unmodified and visible. The second option adds Swarovski crystals that completely coat the Apple logo.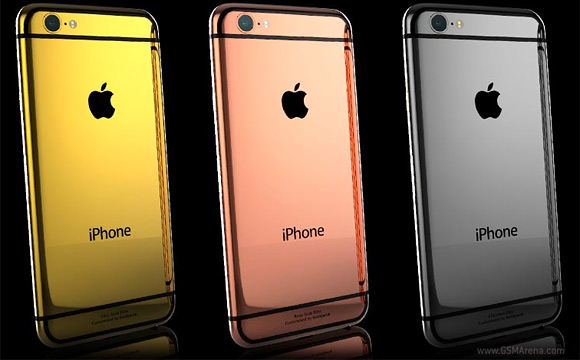 Then there's the Limited Edition Gulf Elite where you can get the Coat of Arms of your country: Kuwait, Iraq, Bahrain, Oman, Qatar, Saudi Arabia, UAE. These come in the same 24K Gold, Rose Gold or Platinum options but are limited to 99 of each finish.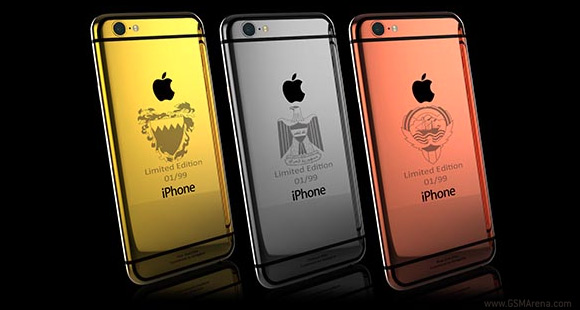 Whichever edition you go for you get a choice of 16GB, 64GB or 128GB storage. However, considering you're paying £2,500+ you might as well at least get the 64GB version. The 128GB version can be as much as £400 more expensive than the 16GB.
Your new gold iPhone will arrive in a luxury Cherry Oak finished box. And if you made the grave mistake of purchasing a regular iPhone, Goldgenie can have it gold-plated for you.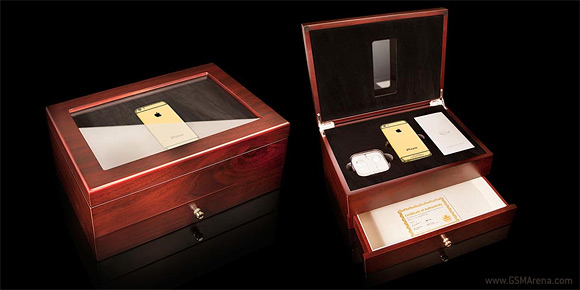 Hit the source link to visit Goldgenie's website and keep in mind if you have to ask about the price, you can't afford it.
D
Nice iPhone 7, 128 GB.Flash drive is excellent to store more information and to use more applications, the camera is really good, battery life is longer than iPhone 6s, the processor is faster than previous models. Is an excellent phone.And the best ...
e
you can buy it from about 6000$ to 60 000$ at goldgenie.com. depends on what designe you want.