Google adds a Watch Later button to YouTube notifications on Android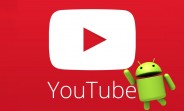 It is a well-known fact that the best technology is the one that goes unnoticed, in other words, things that simply work and you feel like they are just the most natural thing ever and have always been. Amidst all the largescale and revolutionary work Google is doing in most every perceivable field of technology, the online giant still puts a lot of value in supporting its products with tiny details that polish them to perfection over time.
Now, don't get us wrong, even Google isn't without error and there are plenty of blunders to go around, but it definitely makes us smile when we learn about the little things the team made time to introduce to the user experience. The Calendar app on both Android and iOS, just got an update with real-time text suggestions and now, the YouTube app for Android also has a new feature.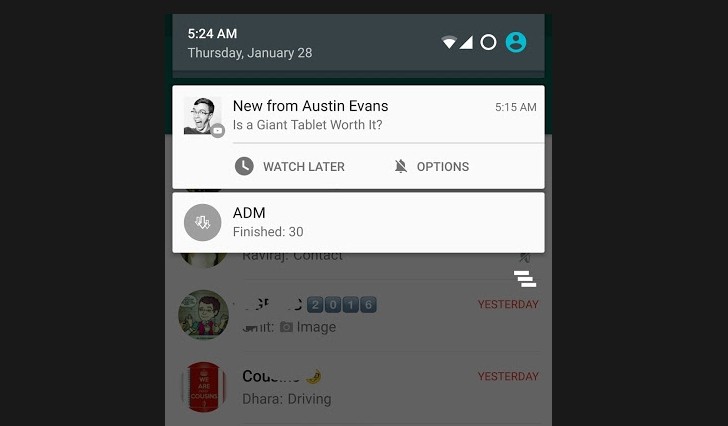 It also fits into the hard to spot category perfectly, so much so, that you either have to be involved with YouTube's Android team on be really, really diligent in sifting through your notifications to spot it. The feature is a new "Watch Later" button, added to YouTube notifications for new video uploads. If you don't recall, back in the summer of 2015, YouTube added the convenient feature that allows users to subscribe for new upload notifications per channel. It is a pretty good idea, but up until recently, you could only tap on the notification to watch the video instantly or swipe it away and probably forget about it.
The new style of actionable notification was noticed by fans and it appears is not tied to any app update, but is rather a server-side deal. The other action slot is filled with a quick link to potentially unsubscribe from the feed for the particular channel – also convenient. If you haven't started getting the new style of notifications yet, you will probably notice the change when the next one comes along, now that you know what to look for.
D
It is unfortunate that youtube has now REMOVED this feature with useless feature 'Save Offline' ! I guess Youtube Team doesn't wants us to bookmark videos from channels which we subscribe. They want us to FORCE to watch their suggested Youtube Video ...
H
Care to elaborate how it is useful?