Previously if you had to open the directions to a place on your Android phone after viewing it on your computer, you would likely have to open it again. This new addition makes life a little easier.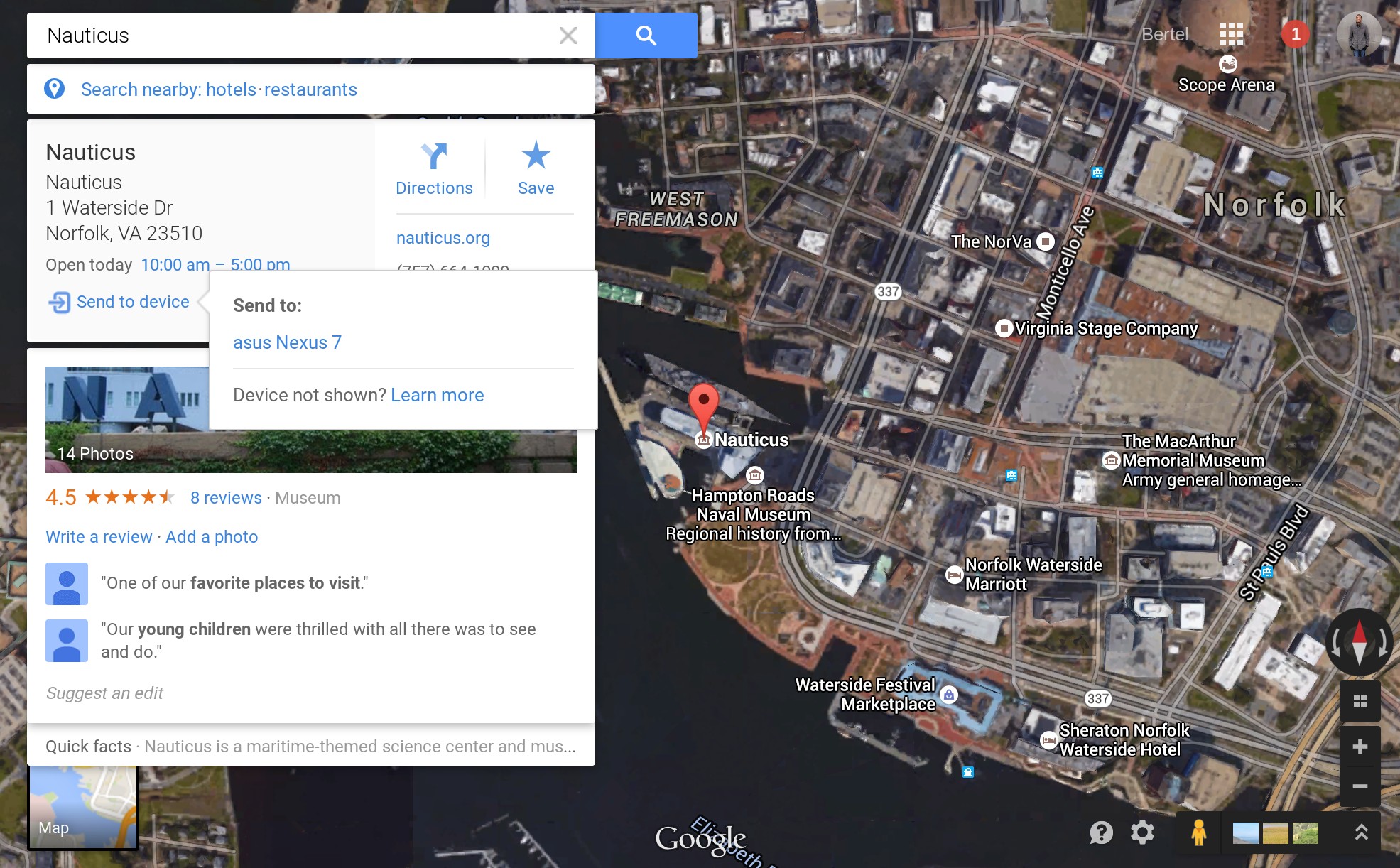 You might see the 'Send to device' option appear when you click on a place in Google Maps desktop version. This should open the place on your Android phone with the direction to it so you don't have to manually search again while leaving the house.
The option should appear if you have the latest version of Google Maps on your phone (9.11.0). If not it should roll out in some time.
S
I am pretty sure folks at Google know pretty well how there products work. Places you search for in Google Maps Sync between devices automatically, this has been there for quiet a while and everyone(almost) know and find this pretty useful! S...
D
Sounds to me as if someone at Google doesn't know how their product already works. For 13 months as a driver I used to check addresses for the following days work using maps desktop. The next morning on my mobile all of the addresses I'd checked the ...
D
That's so innovative. http://www.engadget.com/2013/06/10/apple-maps-ip­hone/