As we approach May, Google is gearing up for its upcoming announcement of its entry into the mid-range smartphone segment with the Google Pixel 3a and 3a XL. We can understand why Google would want to do this. It needs to diversify to better compete in the smartphone market.
During Google's earnings call on Monday, Google's CFO Ruth Porat admits that the company sold fewer Google Pixel devices in Q1 compared to Q1 of last year. Porat named "some of the recent pressures in the premium smartphone market" as the determining factor of the weaker sales.
Maybe making $1000+ phones isn't such a great idea after all?

— Janko Roettgers (@jank0) April 29, 2019
She didn't exactly elaborate on what those pressures were, but we know that the Pixel 3 and 3 XL had prices set well into the $800-$1000 price range to compete with the likes of Samsung and Apple's offerings. It also didn't help that the Pixel lineup remains a Verizon-exclusive in the US and American consumers don't like the idea of paying for a high-end phone out of pocket.
It's not to say the Pixel 3 wasn't a great smartphone. The high-end smartphone market is too saturated and it takes a lot to stand out from the fierce competition.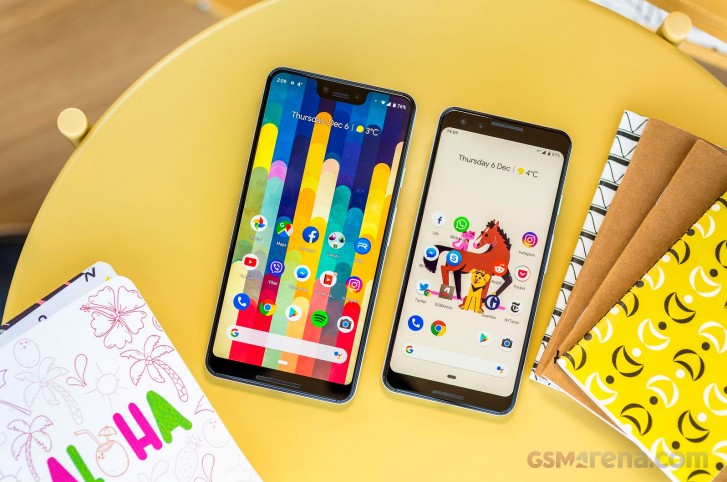 Google Pixel 3 XL and Pixel 3
The steadily rising price of smartphones gives consumers even more reason to hold onto their phones for longer, especially when updated models only sport incremental improvements over the previous model.
Google's hardware revenue numbers consist of all Google's hardware products like Nest, Chromecast devices, laptops, Google Home devices, as well as the sales of its Pixel smartphones and tablets. So, we don't know exactly how much money the Pixel devices raked in.
Revenue for Q1 of last year was $4.35 billion and this year's Q1 saw an increase to $5.45 billion. We know that the Pixel wasn't to thank for that boost and we look forward to seeing how Google's imminent midrange lineup will boost Pixel sales and which markets it will enter with the 3a and 3a XL.
R
because they're too expensive but not enough optimized like iPhones and that's the reason I finally left android after almost 13 years for iOS and I can tell you the experience is just amazing I like my iPhone x and regret all these years spent with ...
s
notch was horrible and overall it was not different enough to the 2xl to make people want to change. They need to innovate to get sales, cant rely on the brand to do so
ADVERTISEMENTS