While we all wait for that desktop client to finally become reality, Google's Allo messaging app hasn't stopped adding new features. Today version 14 has been released, and it introduces the ability to react to individual messages in a chat.
The functionality is shown in the image below, even though it's nothing new - Allo competitors such as Facebook Messenger and even Skype (in its most recent redesign) have had this built-in for a while now. Still, it's good to see Allo catching up. Once you have this update, you can let your friends know exactly how you feel about any of their messages - without needing to type one word.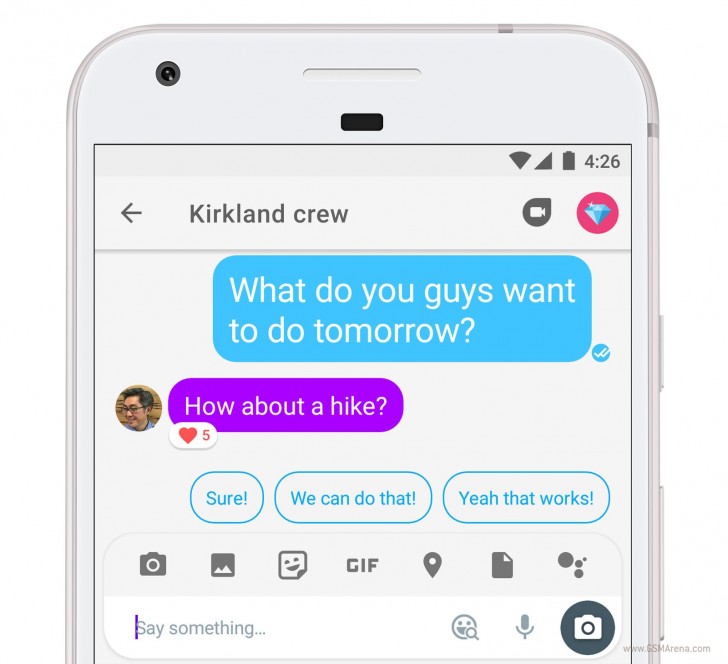 That's progress for you right there. To react to a message, just tap the heart. The number of likes is shown at the bottom of each message. If you're using Allo on Android and can't wait for the new version's rollout to reach your device, you can also manually update using the APK found on APKMirror.
S
Still a totally useless app.
T
Although it's not its pioneer, but basically all (positive) updates are always welcome. So good job to Google anyway.