Google and Qualcomm have a Project Tango smartphone with 3D-sensing camera tech in the works. Currently the search giant is offering a Project Tango tablet for developer for $512 in the Google Store.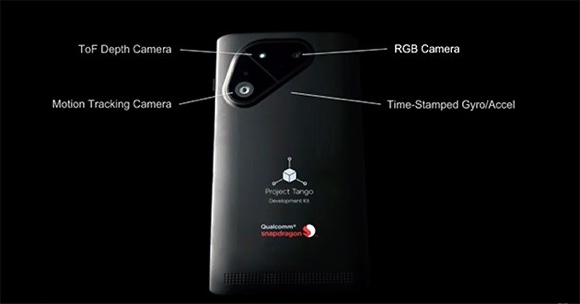 The partnership between Google and Qualcomm will see the chipmaker incorporate the 3D-sensing camera technology into its smartphone reference designs. There are no definite plans for a consumer-friendly Project Tango handset for the time being.
h
With the advancement of 3D printing, this is a very welcoming technology as now the phones can act as a 3D scanner
h
It can act as an eye for the blind. It tells them where everything is through the earphone. Very good innovation indeed
?
Short answer:- NONE Long answer:- If it's called Project Tango then it's not for mass market. It's only for interested devs.