Google has announced it is working on Android Wear - a special Android version for wearable devices. Naturally the first target group of Android Wear is smartwatches, but the OS focus will expand to even more gadgets soon.
Android Wear is a special miniature version of the popular mobile OS that will allow you to interact with your wearable via voice commands and you will receive straight answers both on-screen and as voice feedback. Here is what Android Wear can do for you:
Useful information when you need it most. Android Wear shows you info and suggestions you need, right when you need them. The wide variety of Android applications means you'll receive the latest posts and updates from your favorite social apps, chats from your preferred messaging apps, notifications from shopping, news and photography apps, and more.
Straight answers to spoken questions. Just say "Ok Google" to ask questions, like how many calories are in an avocado, what time your flight leaves, and the score of the game. Or say "Ok Google" to get stuff done, like calling a taxi, sending a text, making a restaurant reservation or setting an alarm.
The ability to better monitor your health and fitness. Hit your exercise goals with reminders and fitness summaries from Android Wear. Your favorite fitness apps can give you real-time speed, distance and time information on your wrist for your run, cycle or walk.
Your key to a multiscreen world. Android Wear lets you access and control other devices from your wrist. Just say "Ok Google" to fire up a music playlist on your phone, or cast your favorite movie to your TV. There's a lot of possibilities here so we're eager to see what developers build.
And here is the official promo video, which looks really nice. It shows a watch from LG (the square one) and a watch from Motorola (the round one).
A developer preview is already available right here. Developers can download it and tweak their existing apps to work with Android Wear. Google says many of them will probably require little to no additional updates.
Google has already partnered up with manufacturers such as Asus, HTC, LG and Samsung, plus chipmakers such as Broadcom, Imagination, Intel, Mediatek and Qualcomm. Android Wear-powered smartwatches are already in the works and will hit the market later this year.
Previous rumors saying LG will be making a Google-powered smartwatch turned out being the truth. LG has announced the LG G Watch, co-developed with Google, just minutes after Android Wear went official.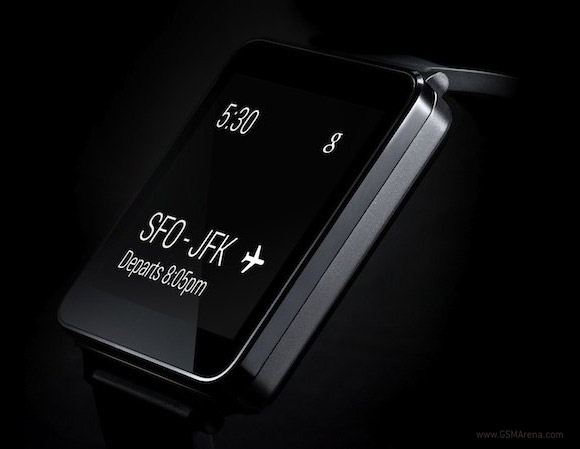 The rumors were spot on with the specs - the LG G Watch features a 1.65" screen with a 280 x 280 resolution, 512MB RAM and 4GB of built-in storage. The smartwatch will go on sale in Q2 this year.
?
I really don't see the point of smartwatches. Why having it and paying it with 200 $/Euro and also having a 600 $/euro smartphone offering u the exact info?
D
Round screen? Ha, take that Apple! Now you can't sue others for copying your design!
?
So very very true......