By far the best feature of the Apple Watch is the range of bands available for it, and the beautifully simple mechanism for attaching and removing them. Most Android Wear watches have nothing of the sort, with some not even offering the option to change bands.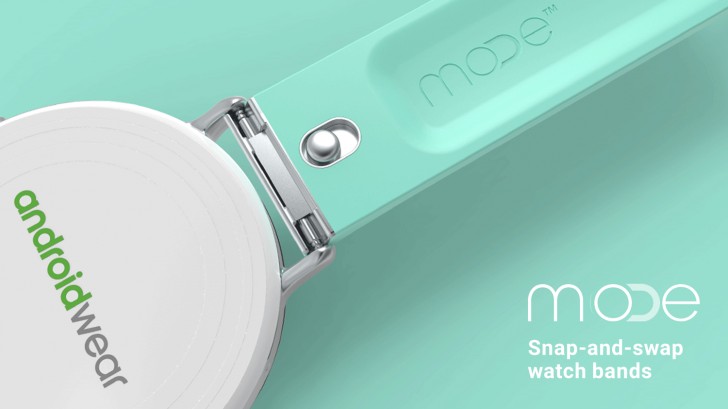 Google wanted to do something about this, so the company has announced something called MODE bands. These are snap-and-swap watch bands that come in a variety of colors in leather and silicone. The main feature here is the attachment mechanism, which, like the Apple Watch, comes off with just the flick of a switch.
Considering the range of Android Wear watches available, Google knows you can't just make one design and expect them to work with all. So it has created a vendor playbook with instructions, requirements and brand guidelines. Other companies will have to use this to make their own MODE bands. It honestly doesn't sound particularly viable, and brings this xkcd comic to mind. We will have to wait and see how well brands adopt this.
T
SteelConnect make adapters for the 360 that move the hinges out from under the watch. It lets you use any band safely and comfortably. And they look fantastic. A vender on Shapeways sells a similar thing for a lot less, but it can take several weeks...
D
Zenwatch maybe but not the 1s gen Moto 360. The watch need to have watch hinges outside to equip this and which Moto 360 hinges are hidden inside.