Google has announced the second generation model of the Nest Hub. The new model features several hardware improvements and also a new sleep tracking feature.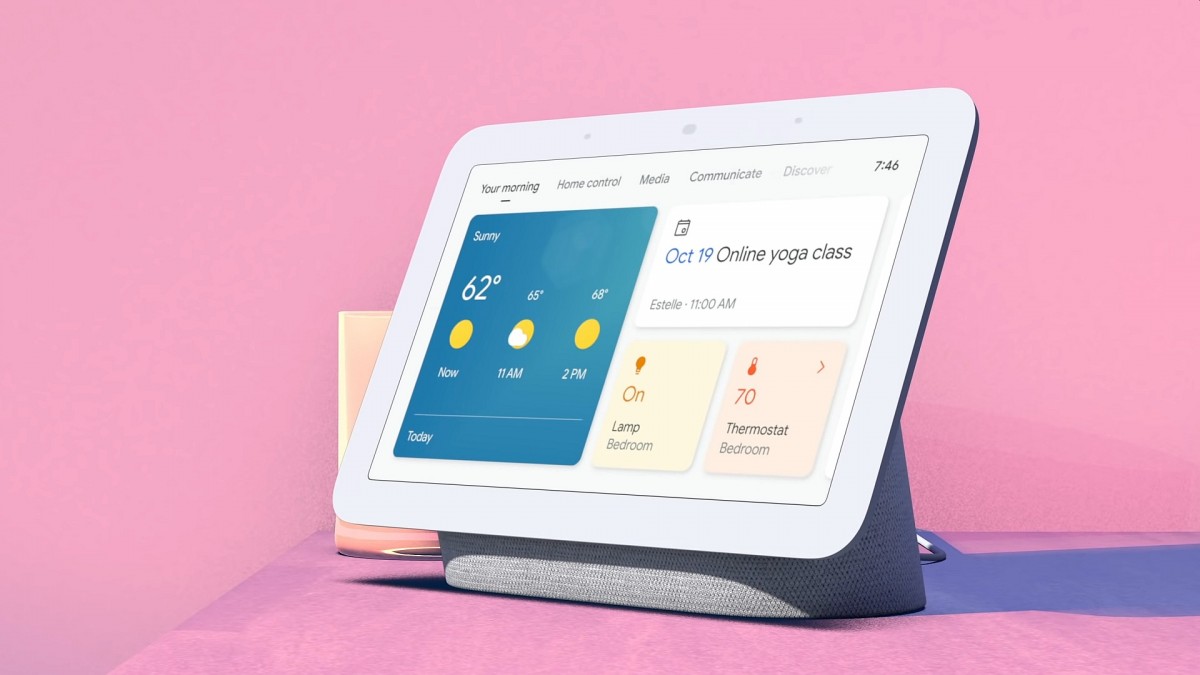 The Nest Hub design has been updated by an edge-less glass front and four colors, Chalk, Charcoal, Sand, and the new Mist. The device is built using recycled materials.
The new Nest Hub also features updated speakers with 50% more bass. The motion sensors on the front allow you to play/pause music by just pointing your palm at the screen. Like the Nest Mini and Nest Audio, the new Nest Hub can also process some Assistant tasks on the device itself (US-only) with an on-device machine learning chip instead of first sending them over to Google's servers.
The main new feature here is Sleep Sensing. Using a feature called Motion Sense, powered by Soli low-energy radar on the front of the device, the new Nest Hub can track your body's movements as you sleep with the device next to you on the bedside table. Sleep Sensing can keep track of things like coughing and snoring, as well as light and temperature changes in the room using microphone, light, and temperature sensors.
Using all of this information, the device can produce a report sleep report for the person sleeping directly next to the device, which means it can only track one person at a time. The feature is completely optional and there are no cameras on the Nest Hub.
Sleep Sensing will be available as a free preview till next year. Google is also looking to integrate this feature with Fitbit's sleep tracking.
The second generation Nest Hub is priced at $100 and can be pre-ordered in the U.S., Canada, U.K., Germany, France and Australia at the Google Store and other retailers starting today.
Lol I am not even Chinese. Google, Facebook and others are more authoritarian and powerful than most countries today. Aren't you familiar with current affairs? Maybe you are yet another guy br@inwashed by listening to western media/propoga...
?
Really?! Only someone really confused or a Chinese trollie would argue that Google and Amazon, and especially Apple, are more dangerous than an authoritarian government. Google wants to sell you stuff. Authoritarian governments want to control what y...
ADVERTISEMENTS