Google announces that 10 million Cardboard VR viewers have been shipped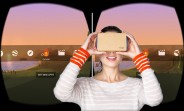 Google is largely responsible for the rise of super affordable VR headsets - they literally made one out of cardboard! While they are the simplest form of VR you can get, they have become a hit with consumers. Google announced that it has shipped 10 million units while the app boasts 160 million downloads.
No, there's no error. The 10 million is only for official Google Cardboard viewers, there have been many, many copies and alternatives. If the app download numbers are anything to go by, more people have a Cardboard at home than either a PlayStation 4 or Xbox One.
VR apps have also found popularity - at least 30 Cardboard-compatible apps have surpassed 1 million downloads.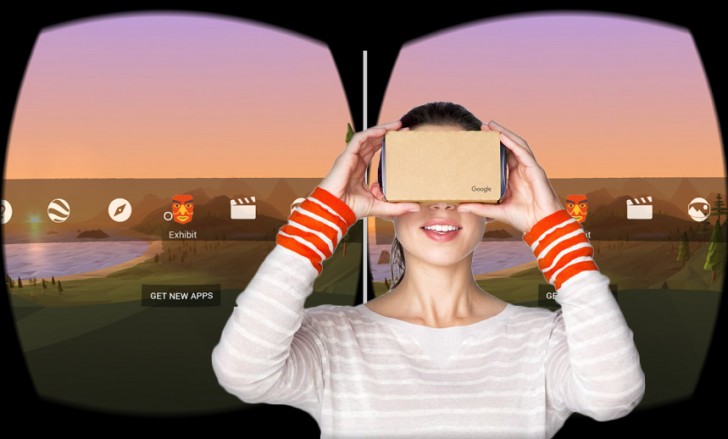 Recently, Super Date Research reported that 4.51 million Gear VR headsets were shipped in 2016. However, in late January 2016 Google reported 5 million Cardboards were shipped and now about a year later that number is 10 million. Unfortunately, the analysts counted only Google's more advanced VR platform, Daydream, so we don't know whether Cardboard or Gear is ahead. They are definitely 1st and 2nd, though, well ahead of the non-mobile VR solutions.
Daydream VR may be the more advanced platform compared to Cardboard, but it seems that people mostly use it to watch YouTube. In fact, over 50% of content consumed on Daydream comes from YouTube, even though there are a 100 apps available. The average Daydream user spends around 40 minutes a week in a VR world, using one of the compatible phones.
For those who feel awkward wearing this in public, feel ignorant now. This is not intended to be used outside for safety reason because it will totally block your vision. All VR are intended to be use only indoor at the comfort of your room. Pl...
A
Google's Daydream VR is definetly a major step up, especially since it adds some spacial awareness to the Daydream platform. That 9 axis controller brings another dimension to VR.