Google Assistant is finally making its way to all Android smartphones running OS version 6.0 and 7.0.
The personal assistant will become available to English users in the US this week, followed by English users in Australia, Canada and the UK. German-speaking users in Germany can expect it around the same time too. Google says it will continue adding more languages this year.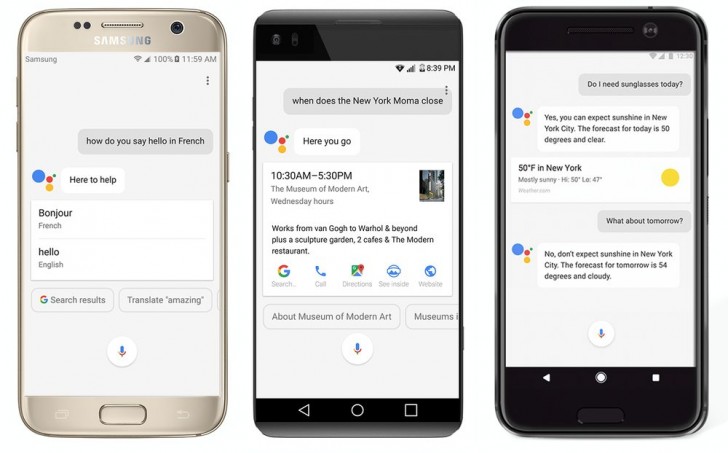 Users will begin seeing Google Assistant as it's gradually being rolled out through a Google Play Services update.
Currently Google Assistant is available on the Pixel and Pixel XL, Google Home, Google's Allo messenger and Android Wear.
Google says we'll see Google Assistant on newly announced partner devices, such as the LG G6, which has it built-in. It's interesting if Google Assistant will come preloaded on the upcoming Samsung Galaxy S8 and S8 Plus as they are slated to premiere Samsung's own new Bixby assistant when they are announced on March 29.
A
BTW the planets don't give a flying F about Sunday or Monday. that's a human thing. and we don't even measure a year correctly, that is why we have a leap year. to correct our shitty way of checking time. so don't try getting technical for something ...
A
The Caribbean is where?? LOL say that again. now i see why which week the writer was talking about was troubling you so much. you see the world only 1 way. it's your way or no way. you really can't be helped. all they years i'm living in Ame...