Google's October 29 event has reportedly been cancelled after a state of emergency has been issued in the US due to the imminent arrival of Hurricane Sandy, which will be passing through New York City, Google's venue for the event.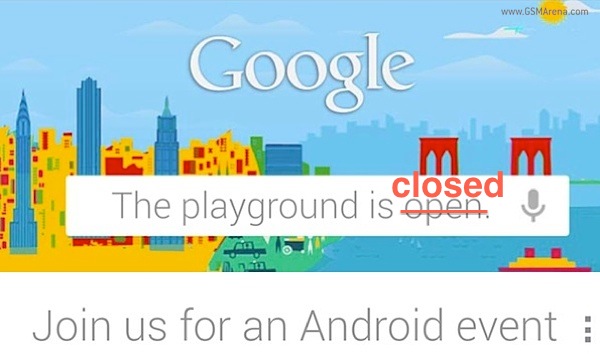 Although Google did not announce the specific purpose of the event, other than calling it an 'Android event', it was generally assumed that the company was going to announce the LG manufactured Nexus 4 smartphone and a 10-inch Samsung manufactured Nexus 10 tablet.
The event has likely been postponed to a later date although we are yet to hear when exactly it will be taking place. Meanwhile, Microsoft's Windows Phone 8 event in San Francisco is still on track, so we still have something to look forward to.
?
This is because the iPhone's multitasking is not true multitasking where the apps run continuously in the background, but where the app is almost frozen and then resumed. The iPhone, even the new one, doesnt have enough RAM to support running 20 apps...
t
i used to like andriod....but i took an iphone to the hand and it actully worked with out any lag or haveing to kill apps i could have almost 4 times more apps open then i could on andriod and still the iphone would soldier on loseing no performance ...
?
I have never closed my apps and I don't put apps into folders, I have LOTS of apps and so far, smooth as butter. :)
ADVERTISEMENTS