Google Cast is the next evolution of Chromecast, now with an accent on third-party support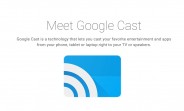 Google's own video and audio casting platform seems to have undergone a significant image change. If you are currently using a Chromecast device, you might have noticed that after its last update, the Chromecast app is now called Google Cast. Not much has changed within the update in terms of functionality, but the re-branding is definitely more than mere cosmetic work.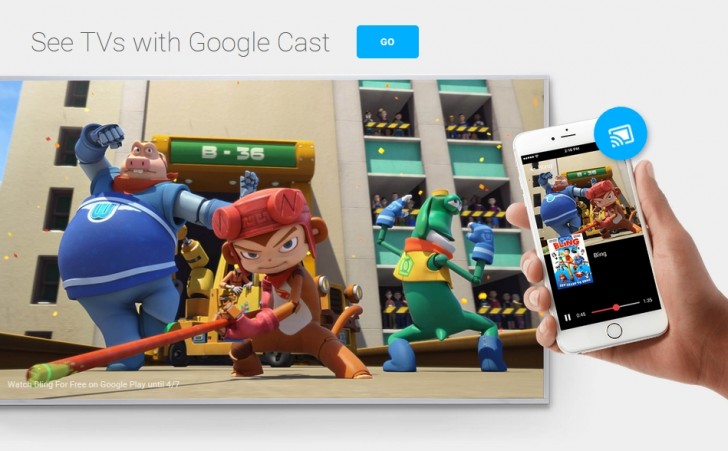 Like the new name suggests, Google is now branching out and trying to convey the message that its casting solution is no longer a proprietary thing. Besides its own dongles, the platform is now supported by a growing number of smart TVs from vendors like Sony and Sharp, as well as speakers. The list of third-party partners is also growing, Philips, B&O PLAY, Harman/Kardon and Raumfeld are all lined up to release audio equipment and VIZIO is the latest company to join in the Google casting ranks with both audio and video offers. It's new P-series TVs are now filly compatible with the streaming technology and some of them even come with their own little tablet-like remote device that can be used to stream content. Neat!
This, actually looks to be indicative of what is going on behind the scenes and it is really quite natural. All these third party partners simply seem to be integrating the Chromecast hardware within their systems. It is elegant and cheap and makes quite a lot of sense when you think about it.
And if the VIZIO TVs just happen to spike your interest, they will be available in a wide range of sizes, starting at 50 inches for $1,000 and moving up to 55 inches at $1,300, 65 inches at $2,000 and finally a 75-inch one that will set you back $3,800.
R
So Mr. perfect, I guess you have never mispelled anything...
D
As the one above me said they're moving too fast. The next step as we all know it, they will abandon the technology to move to something new and the customer will be stuck with useless hardware like Chromecast devices and built in cast platform tha...
t
"It's new P-series TVs are now filly compatible with the". Filly..