Google Cast offers include: 3 months of YouTube Red for $1, HBO Now trial, and more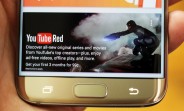 If you already have a Chromecast or Chromecast Audio, chances are you had no idea that Google constantly offers promotions for you to get started on their subscription-based services like YouTube Red and Google Play Music. Google is currently showing 4 different offers in the "offers" tab in the Google Cast (Chromecast) app.
Chromecast users can get a 2 month free trial of Pandora One, a 1 month free trial of HBO Now, a 90 day free trial of unlimited Google Play Music, or you can get 3 months' worth of YouTube Red which gives you access to All of YouTube with zero-ads, as well as exclusive access to YouTube Red's library of original content, and the ability to download videos for offline viewing.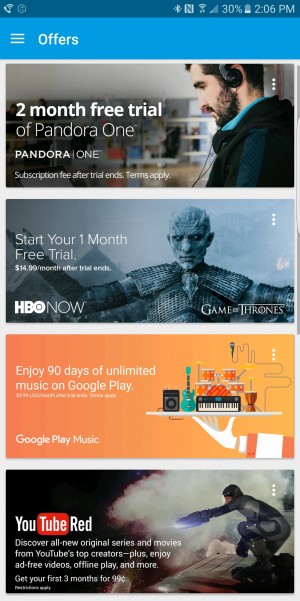 If you want YouTube Red, you may as well go for the 90 days of Google Play Music since Google Music already comes with a YouTube Red included pass. You don't even have to pay $1. Otherwise, I am not 100% certain that the Music subscription will come with the YouTube Red trial. If anyone can confirm this, leave a comment on this post.
For simply owning a Chromecast (in our case the second generation model) customers can take advantage of these offers mentioned. All you need to do is open the Google Cast app > tap on the hamburger menu in the upper left corner > tap "offers" > choose your offer > choose which Google account to associate the offer with.
s
YouTube Red has exclusive content and no ads. So much better experience to watch without annoying ads.
s
why paying for youtube red when red tube is for free with better content. I'm passing this one