Google Chat, which is a part of Google Workspace, received a handy new update bringing advanced search features so you can find messages and content easier than before.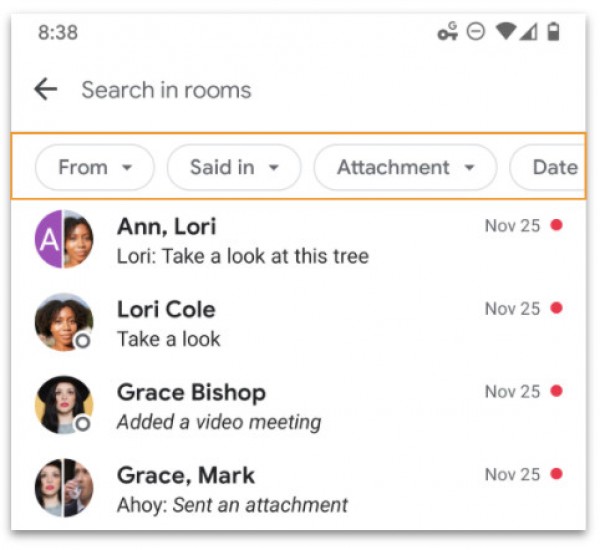 You can use a word you remember from the message and the system will also look for the content in the messages. You can also tap on the available filters on the fly in case you are looking for something in particular like file, image or a link. This sounds a lot like the search filters in Telegram and some other IM clients.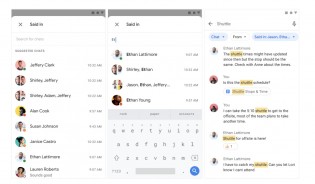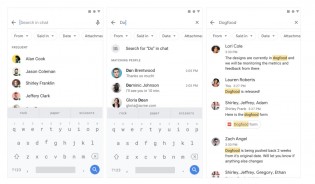 Screenshots from the new version of the app
The feature is available now on Android while the web and iOS versions of the app will receive the new update by the end of July as it's a staged rollout.
S
Signal still has battery consumption problems on my LG G8x, any ideas?
S
use firewalls or apps like Netguard to block specific apps, use open source alternatives of all services, use legacy OS'es or their versions, avoid spying apps. Then the only data collection will be the one you initiate, or through CPU'...