Google confirms LG V20 will be the first smartphone to run Android 7.0 Nougat out of the box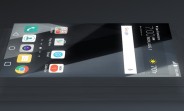 It's not that we didn't believe LG when it said the upcoming V20 would be the first smartphone to run Android 7.0 Nougat from day one, but it's still good to receive some confirmation on this. And today that's exactly what happened, with the confirmation coming straight from Google.
On the official page for the newly-released Android 7.0 Nougat, for some reason Google thought it necessary to add the following message at the bottom: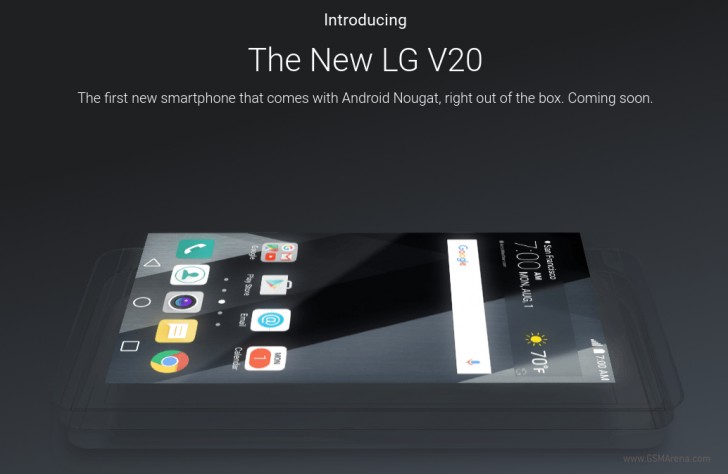 The very rough outline of the V20 doesn't help us identify whether it actually looks like certain leaked renders depicted it. Yet what is clear is that those oft-rumored two HTC Nexus handsets that are launching this year will not be unveiled before September 6 - which is the date on which LG is making the V20 official at an event in San Francisco.
The V20 is going to compete head to head with Samsung's recently outed Galaxy Note7, and one area in which LG will be able to boast its handset's superiority is software - specifically, how current its Android version is. Regarding the Note7, Samsung said to expect an update to Nougat within two to three months, so there will be a period in which the V20 will sport the newer OS version and the Note7 won't. The LG V20 is expected to be in stores on September 23, with pre-orders starting on September 14.
A
The title clearly stated "out of box"
D
http://www.gsmarena.com/newscomm-13612.php
D
You missed the most important one bigger battery.
ADVERTISEMENTS