The latest Qualcomm chipset is Snapdragon 855, and we expect plenty of 2019 devices to have it. One mysterious entry called "Google coral" appeared with the very same platform on Geekbench with 6 GB RAM and Android Q. Some assumptions might be made that this is an Alpha unit of the upcoming Pixel 4, but it is more likely a new Chromebook in the works since "Google coral" with different chipsets appeared at the benchmark database at least 150 times.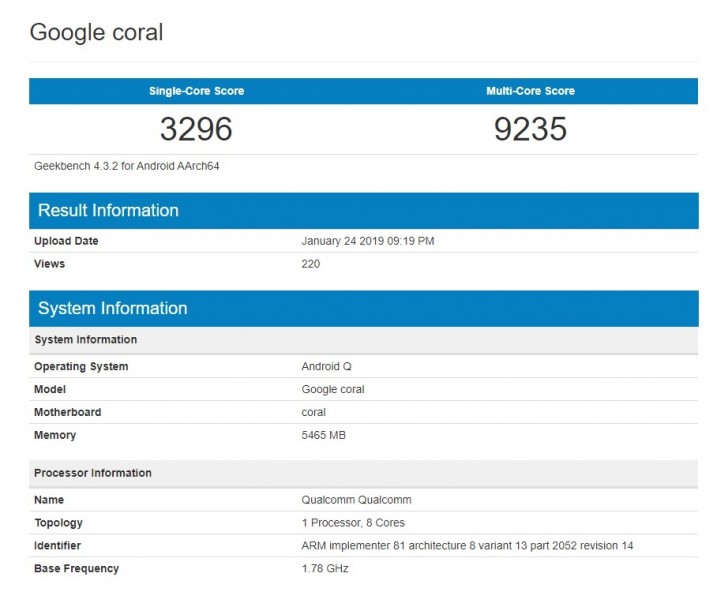 Although we are not sure what the actual device is, we have some scores to see how a Snapdragon 855 would perform when coupled with clean Android Q. The single-core result is 3,296, while for multiple cores it is 9,235. This is about 10% better performance than the Snapdragon 845 in a Google Pixel 3 smartphone on both scores.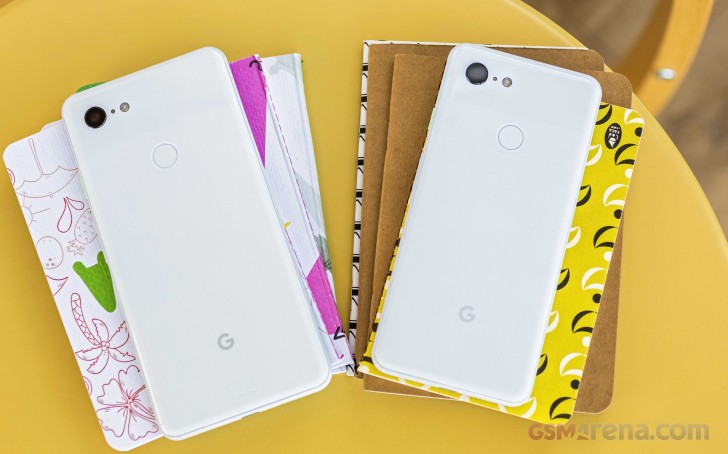 The Google coral device was benchmarked plenty of times in 2018, and it appears it is either a test platform for different chipsets that get implemented in the Google ecosystem or a device that went way over its pre-production process. If it is an actual tablet or phone or notebook being prepared for launch, we might see it along the Pixel 3 Lite and Pixel 3 XL Lite that already leaked, and we are just waiting for the official confirmation.
I
i thint that to.. producers should try to keep simplicity, not al those features which complicate life.. FP on behing, one or 2 cameras and that is it.. i cant look at huawey or samsung 4 camera lenses on behing.. it is not normal.
D
When this will be released tons of other a lot cheaper phones with same or better quality will exist for buy.
S
I agree. The on screen finger print thing, assuming it is a thing, is flaky at best. I have had to remove and re-scan my fingerprints on my 6T three times! Absolute gimmick plus it is slower than a physical FPS...!
ADVERTISEMENTS