Google announced its unified Drive for desktop app which will replace the Sync and Backup for individuals. For reference back in 2017, Google split off its desktop Drive app in favor of Backup and Sync for individuals and Drive for desktop which was strictly for business users.
Now, the Alphabet subsidiary is going full circle and again releasing a new Drive app for Windows and macOS. Starting on July 19, Google will begin transitioning its users to the new Drive for desktop app. Then from August 18 onwards users still on the Backup and Sync app will start receiving an in-app notification guiding them to transition to the new Drive app. From October 1 onwards Google will shut down its Back up and Sync app and users will no longer be able to sign in to that platform.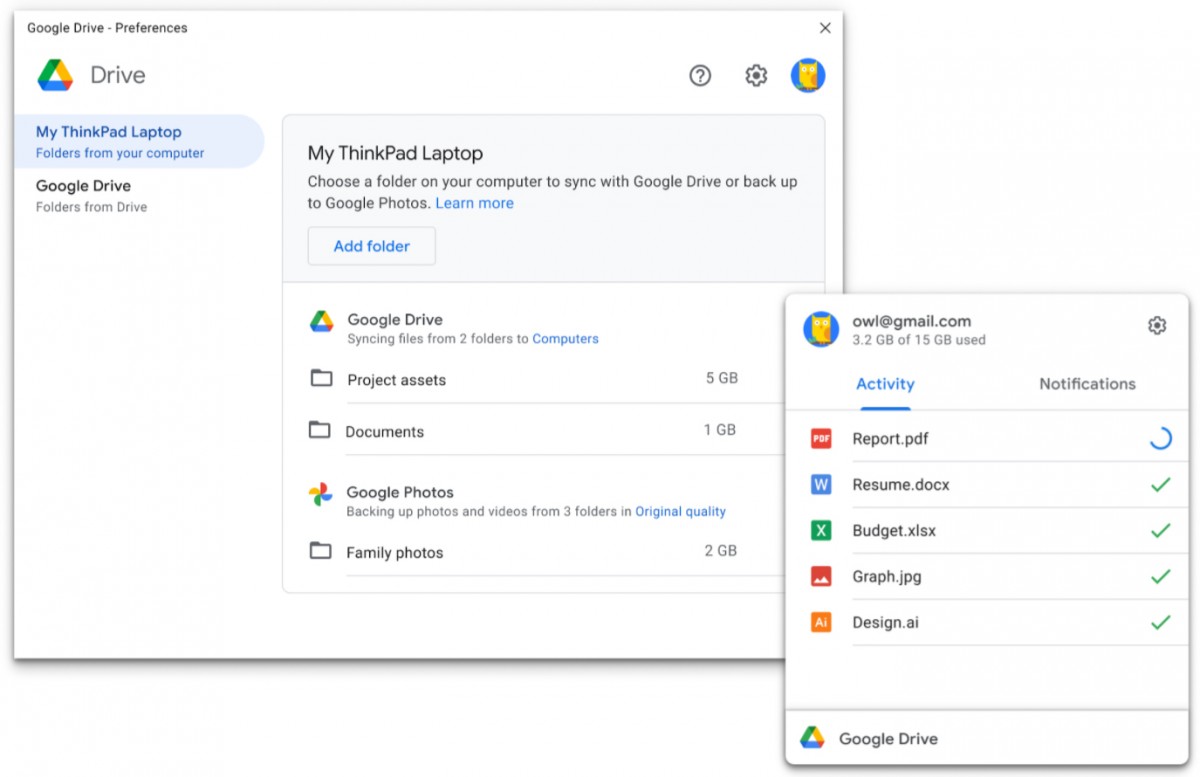 In terms of looks and features, Drive for desktop will be nearly identical to the standard web-based Drive client. Users can sync and access multiple format files including a background sync option. There's also the option to sync external storage devices including hard drives and flash drives as well the possibility to choose automatic sync to Google Photos.
D
Google Drive for desktop is a really sorry replacement for Backup And Sync. Evidently Google does not want you to use Drive for backup purposes. They have made it nearly impossible, and this seems to be on purpose.
e
As always, too much of CPU load even they changed the name.
ADVERTISEMENT