Google has updated its Drive client for Mac and PC with the ability to selectively sync folders and sub-folders. You'll now also be able to deselect folders, upon which they'll be removed from your system but will still remain accessible in your Drive.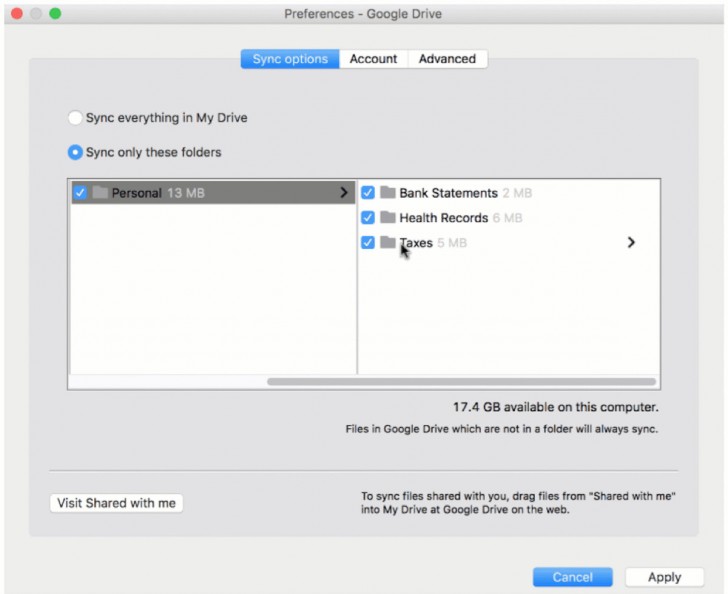 While you can already delete your Drive stuff directly from your computer, the latest update adds a warning that pops up when you are removing files/folders that are shared with other people, minimizing accidental deletes.

The new features have started rolling out, and google says the roll-out will continue over the next week or so. So, be patient, if you're not seeing the changes currently.
You just lost yourself a bet. :) The only Google products I use are Youtube and occasionally Maps, but I only use Google Maps on my desktop/laptop. For email, calendar, and cloud storage I use Outlook and OneDrive as they are superior to anythin...
oh, there wasn't option like that?! google is cool a little bit, but why they do android or drive services so uninteligent and old?
someone who really doesnt know what he/she is using...ignorance is such a bliss on this one...I bet the only google product this guy uses is only the google search engine...he doesnt even know that Youtube is also a google product...