Project Fi is Google's first venture into the mobile service space. It teamed up with Sprint and T-Mobile in the US to form an MVNO network exclusive to the Nexus 6, Nexus 6P, and Nexus 5X. The only way you could sign up for a Project Fi account was by either buying a Nexus device through Project Fi's website, or signing up for an invitation with your Gmail account and waiting a couple of months for your invitation to roll in.
Today, Android's blog announced its official goodbye to invites for the Fi Network. The post briefly outlines what the venture has taught Google about customers who use Project Fi such as traveling abroad, using SIM cards in other devices, and the success of relying on Public Wi-Fi.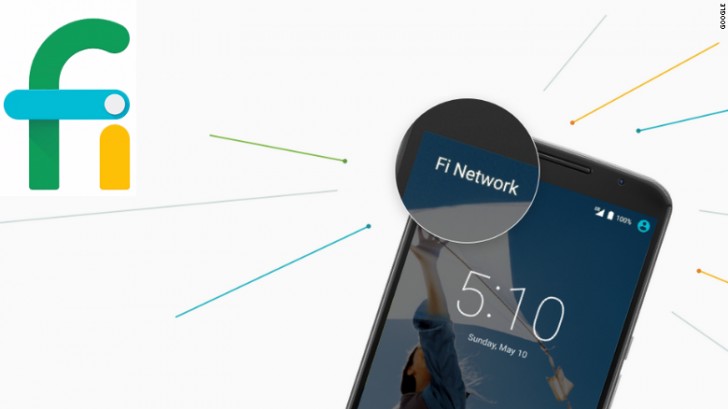 Project Fi is a US cellular network that piggy-backs its service from both Sprint and T-Mobile networks depending on which provides a more reliable connection. The network also takes advantage of public Wi-Fi networks to fill any dead coverage with a Wi-Fi only connection.
Plans start at $20 per month as a base, then add $10 for every 1GB used in your cycle, if you use 2 GB in the month, you will be charged $20 for the base fee and $20 more for the data you used. If you only use 1GB and a quarter, you'll only be charged $12.50 for your data for that month.
?
Philippines retardedly slow lte. big70 or gosakto70 is 1gig data good for 1 week plus 1000 texts. smart or globe. if you don't mind the lte is as slow as some countries 3.5g. but that comes out to 4 gigs data in a month for roughly p280 which is roug...
G
It's not so much a question of how much data you use but how you actually use your data. As I said before, Google Fi works on different networks + WiFi. Whenever Google detects a WiFi hotspot, it will connect you automatically to it even on the go. I...
i
in Egypt while the speeds are not even close to 3.5G but for 3.5GB pack we pay around 10$ CAD